Give Back
How can you help out Cedar Lodge?
Dininghall 2010As of 2014 Cedar Lodge is making the big jump from a For Profit Camp, to a Not for Profit, 501 (c) 3 corporation. This is a huge decision for us at Cedar Lodge and it came with no little thought or discussion. In the end, it came down to this:
-We are dedicated to keeping Cedar Lodge and it's property up and running at it's best capacity for not just now, but for generations to come.
-With the current rules in regulations that we are governed by now, that is most effectively done as a Not for Profit.
-There are some items that we will be qualified for as a Not for Profit that we are not qualified for as a For Profit.
And: -We've essentially been running as a Not for Profit (in particular, putting all the money back into the upgrade and upkeep of Cedar Lodge) for years, so why shouldn't we be a Not for Profit?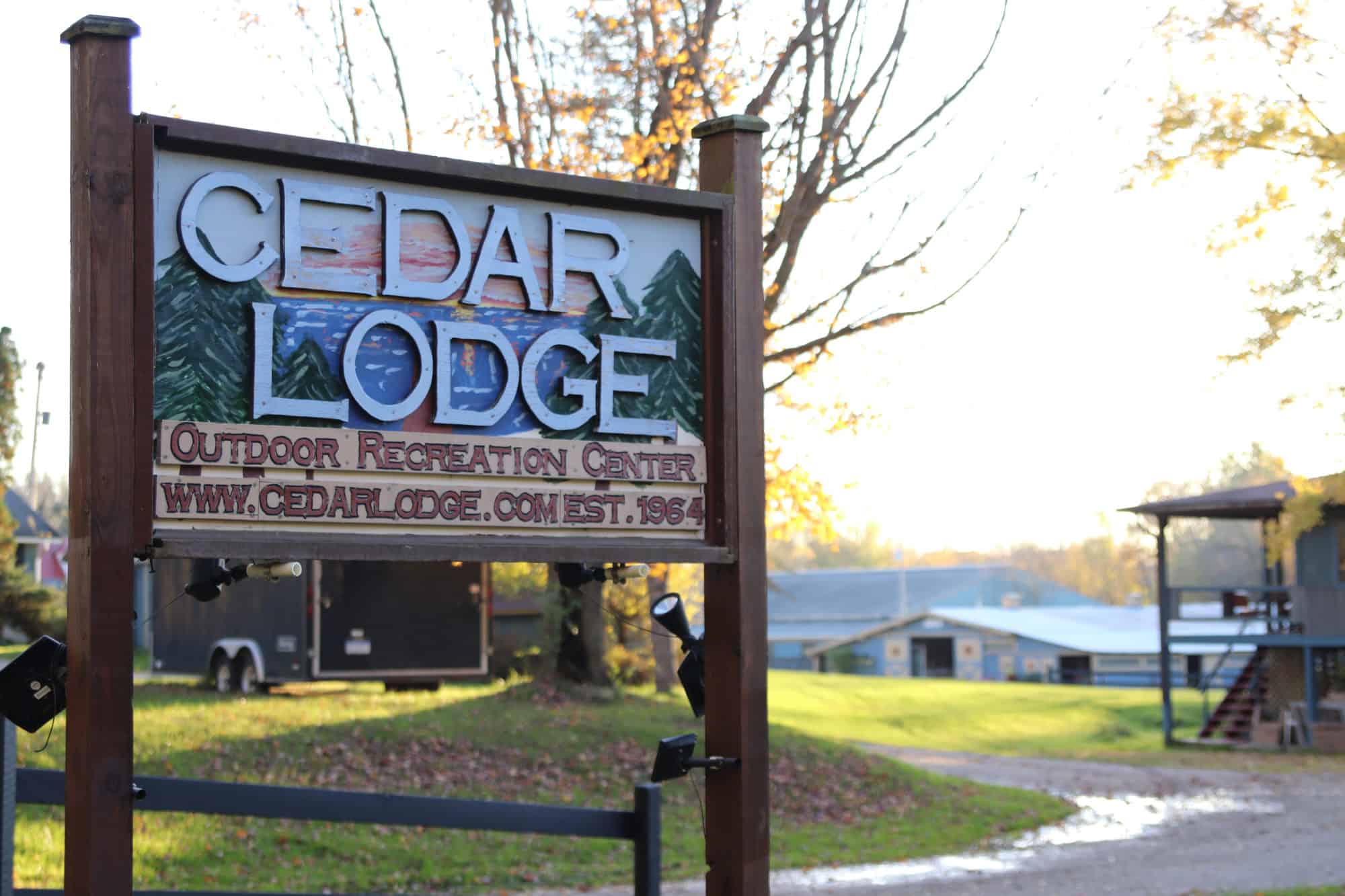 What this means to you: It can mean nothing or a lot. Cedar Lodge plans on going on basically as we always have. We will continue to be a small camp that specializes in riding, and has an excellent, diverse amount of other programs that we offer. The differences will be:
-We hope to be able to offer more full and part scholarships to families that are struggling to make the financial commitment to summer camp
-We hope to qualify for grants to give us better quality equipment and facilities for camp
-We will be able to take donations for the camp that are relative to the programs that we offer.
-We will be able to offer tax deductions for money or items donated to camp that we can use.
We are very excited about this new jump (and a little scared) and ultimately, we are hoping that our decision to go Not for Profit will be one that makes Cedar Lodge better at everything that it already is, and concretes it's future for years to come.
As time goes on the question has come up quite often, "How can I help?" Currently, we have two major projects in the works that we would love to help on. Please read on:
E and S Edwards Scholarship Fund
Save the Dining Hall!
We also will take donations of gently used camping gear of most kinds. All tax deductible!
Thank you for all of your help.
The Cedar Lodge Staff
Help us Help the Dining Hall!
After admitting to ourself that our vision is forever exceeding our check book, we have made a decision to include our alumni and friends of Cedar Lodge in our building process and vision. We hope we can convince all of you to participate in our first fund drive. Over the years we have had many alumni and friends make donations to both camp and the scholarship fund. Those donations have been much appreciated. We are hoping to raise $5000 from our camping community for a new project for camp.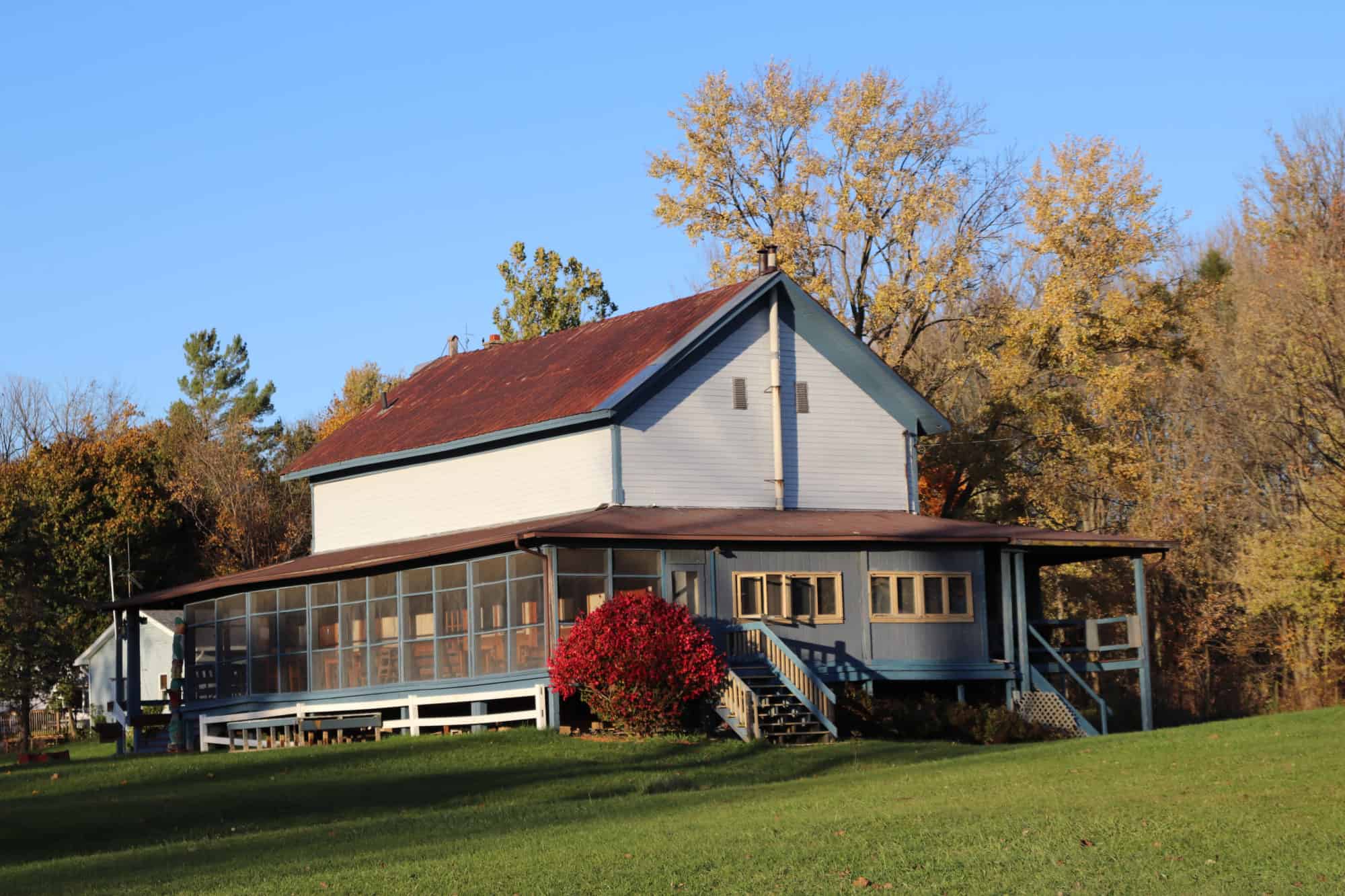 Maker Space
Goal: create a space for advanced Arts and Crafts/ Music

Location: basement of the dining hall
The Maker Space would be an area for advanced arts and crafts. A space where a camper could take on a more in depth project, one that may require weeks to finish. We also envision a home for the expanding music program. We see the area of the Maker Space, approximately 725 square feet, to be an area to enable us to offer more in depth art projects.
For a $20 donation you receive (besides a thank you) updates on the progress and dinner at the following year alumni weekend.
For a $50 donation you receive everything above plus a custom tee shirt designed just for the project.
DH Present dayFor a $100 donation you receive everything above plus a dozen triangle donuts to mail to you sometime during the holiday season.
For a $500 donation you receive everything above plus 2 free nights at Cedar Lodge main house guest rooms, and an autographed photo with Amy.
For a $1000 donation along with everything above, we will sing about you. We will modify a camp song about you and record it during the following summer and send it to you. The song, we're sure, will become part of camp lore for years to come.
For a $5000 donation you receive everything above and we will grant you the right to name the space. We will do a video of your song and post it on you tube.
What we hope to achieve with the fund drive is to reach enough funds to start this project. Our goal is $5000, of course more would be better, but with $5000 in donations, we would be able to start the project. Please read the next renovation part of the "History of the dining hall" for more details, and please see the bottom for how to donate.
Eddy and Stella Edwards Scholarship Fund
Smiling camperThe Eddy and Stella Edwards Scholarship Fund was set up in memory of Eddy and Stella Edwards, who devoted their lives to helping children discover the great out of doors, learn new skills and introduce them to the wonderful world of "camp". We at Cedar Lodge could think of no better way to honor them and their years of dedication, then by helping continue their tradition in anyway that we could.
The Eddy and Stella Edwards Scholarship Fund is a not for profit fund that offers full and partial scholarship to children that would like to come to camp. Priority is given to children that are in need and have never been to camp before, but we have been known to give repeat camper families that are having a tough time, alumni campers, and campers in need that want to come back for multiple years help as well. Since it's beginning in 2009, the E and S has averagely given 5 children a summer the opportunity to go to camp that otherwise would not. Starting in 2014, we are starting to agreesively promote the E and S Scholarship fund. We are hoping to double or even, triple our ability to give the Cedar Lodge camp experience to additional CL happy campers.
If you are interested in contributing to this fund, please make your check out to:"E and S Edwards Scholarship Fund" and send it to:
Cedar Lodge
PO Box 218
Lawrence, MI 49064
OR: Click on this link and donate to the E and S scholarship fund with your credit or debit card:
PayPal – The safer, easier way to pay online!


Remember that your donation is tax deductible and the tax ID number can be supplied to you upon request.
Cedar Lodge Bunk Project
If you have had an experience as a camper or staff at Cedar Lodge, you've lived in the cabins. And if you've lived in the cabins, you've been honored enough to experience the CL camp bunks. Not so great, eh? Well, it's time for a change. Cedar Lodge is working on changing out all those old, metal bunks with an upgrade to a larger, nicer wooden bunk, but we need your help. In pricing out what it would cost to purchase new wooden bunk beds, the going rate was 300/bunk. Not bad, if you're buying one, but buying 80 of them……a bit more than our yearly budget for upgrades. That is when brother Dave came up with a great idea. What if we built the bunk beds ourselves and then offered CL alumni the chance to make their permanent mark on Cedar Lodge? Not with markers, or a pen, but something better. What if you could get a nice, permanent mark on the bunks including your years of camper and staffing at Cedar Lodge? Consider it done!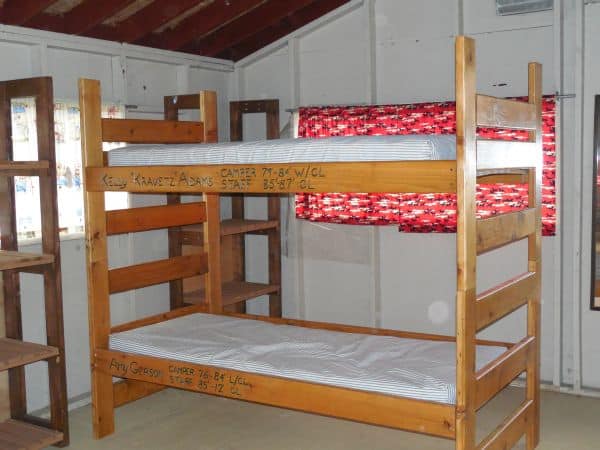 Three different tiers:
100.00=Dave will route (carve) your name into a bed rail along with the years you were a camper or staff, and a letter designation for which camp you attended. L for Lakeside, CL for Cedar Lodge or CW for Camp Watervliet.
200.00= we will add a new mattress to the bed.
300.00=you will have donated the complete bed and we will add a note to the wall of the cabin with a bio of your time at camp with our thanks.
Sound interesting? Well, don't delay! It takes two steps:
1)Sign up here: Cedar Lodge Camp Bunk Project
2)And pay here:


That's it! From all of us at Cedar Lodge, thank you for participating and we look forward to having all of you visit (maybe during the alumni weekend) and checking out your bunk!
Cedar Lodge Donation Page
DH RecentWe have many ways you can donate to Cedar Lodge. We accept cash, checks, and PayPal. While we currently don't accept credit/debit cards we are working on that option.
Please make checks out to Cedar Lodge and memo "Maker Space" You may access information for donating by PayPal on the Cedar Lodge web site.
For you gift we will need:
Name:
Address:
City/State:
Zip:
Amount of donation: 20 50 100 500 1000 5000 other
For donations of $50 or more please include shirt size
Please mail donations to:
Cedar Lodge
Po Box 218
Lawrence, MI 49064