Camp Staff 2023
Each year we have the challenge of hiring a new staff to play with us for a season or two. We are usually working with a group of our staff from the previous summer with plans on returning, and a few select campers moving up to junior staff positions, but there are always significant holes left that take care and patience to fill.
Though occasionally we hire a exceptional staff member that is 18 or 19, the average age of our staff is 20-24 years old. They have at least one year of college, three good references, a clean police record, and experience in several skill areas and with children. Our staff come from various parts of the US and abroad. International staff must also hold exceptional English communication skills.
We hire friendly, cohesive young people to help your child enjoy their camping experience. They are hired for their ability to be good role models,  maturity, work ethic and general good nature.
Each cabin of eight to ten campers has 1 staff members, with larger cabins and younger camper's cabins having two counselors. Cabin camper\staff ratio is 1-8. Day camper\staff ratio is 1-5.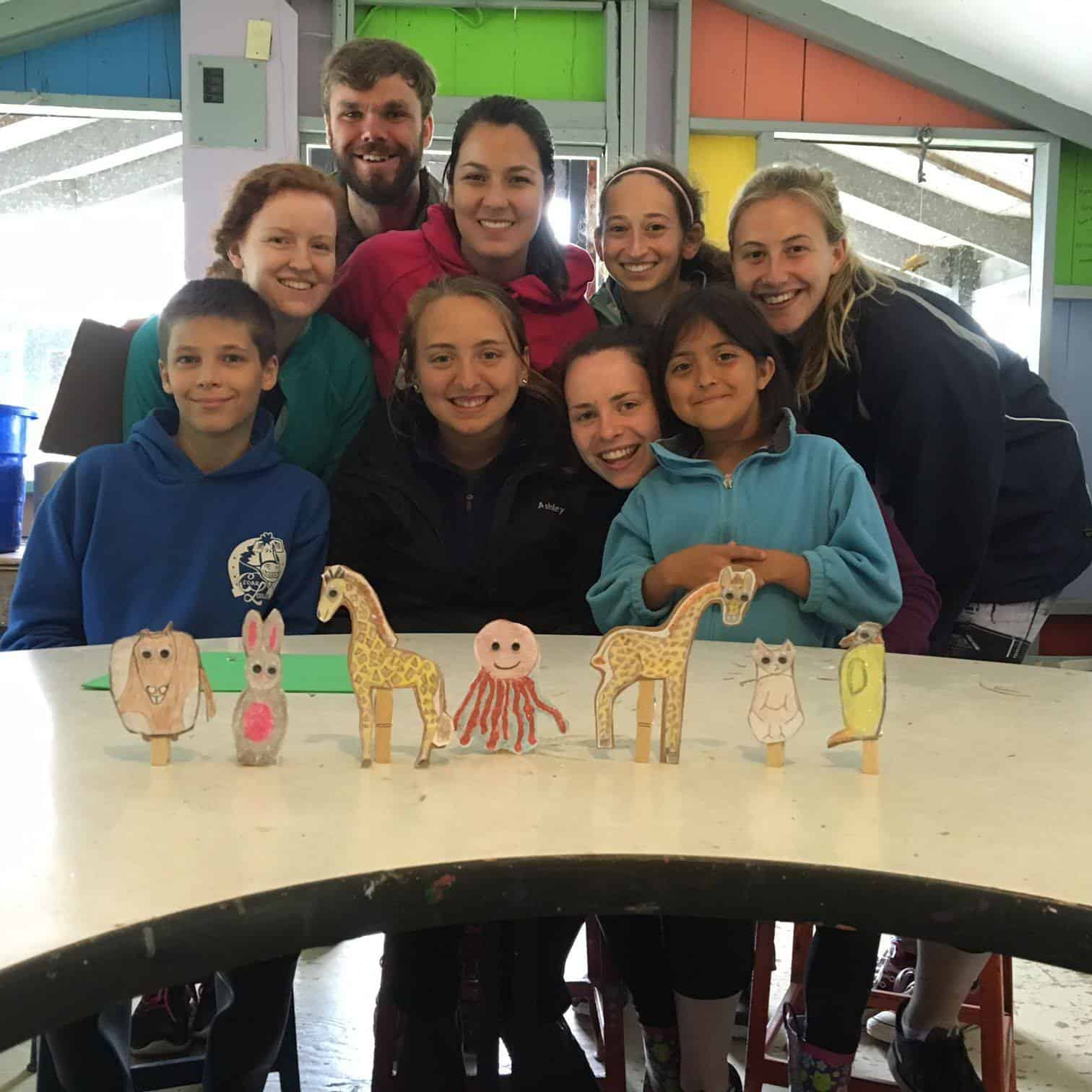 All Staff participates in a week of in depth orientation prior to the beginning of camp.  During this week the staff is trained in CPR and First Aid, given time to familiarize themselves with their program areas, given training in child development and potential child problems, trained in group games and prepared for the arrival of 40 energetic campers on Sunday.
In addition to the week of orientation, riding and swimming staff participate in a additional training week before camp to focus extensively on the riding and swimming programs offered at camp. Archery staff come several days early to participate in a special archery clinic. Extra care and training is given to these three high adventure programs to assure our staff is ready to supervise campers at Cedar Lodge.
2023 Summer
We had such a great summer in 2022! We were so proud of the power staff we had lined up for 2022 and we are even more excited that most of them will be joining us in 2023!  Take a look at who has signed on to join us next summer and check back often to see who we add as the year progresses.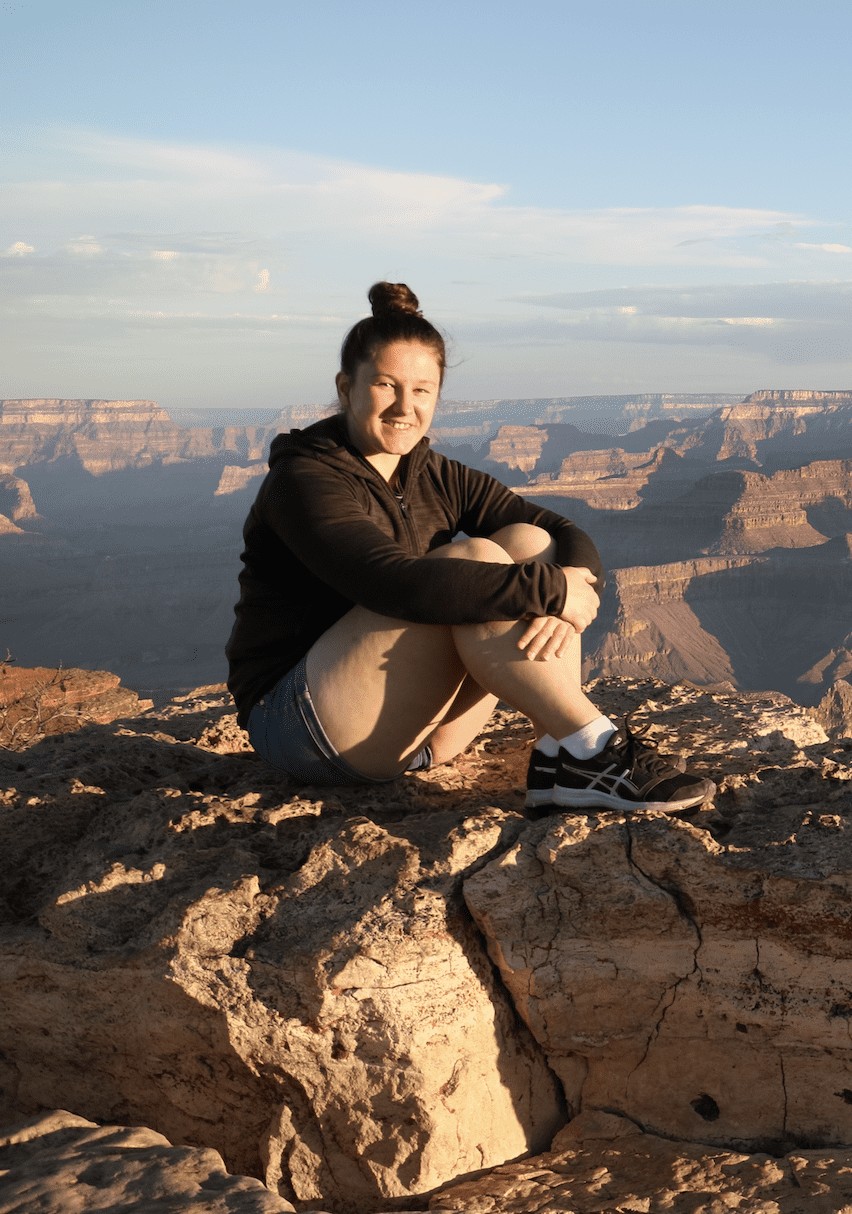 Brielle
Dance, Drama, Sports
Hey campers!
My name is Brielle and I'm from Melbourne, Australia! I am currently in my final year of my university degree where I'm studying to become a high school Health, Physical Education and English teacher.
I am a big lover of all things travel and have been lucky enough to visit many different countries including New Zealand, Canada, New Caledonia, Malaysia and the USA. This will be my fourth trip back to the USA, but my first time working at a summer camp – I'm so incredibly excited to have the best summer with you all!
I'm a passionate dancer and started dancing at the age of two. My favourite styles are tap and hip hop! I'm also super into the performing arts and have performed in and choreographed many local productions including Hairspray, Grease, Camp Rock, High School Musical, Footloose and Matilda.
When I'm not at the library studying, you can find me playing with my dog Poppy, eating ice-cream at the local beach with my sister, or watching my favourite TV show Ru Paul's Drag Race on repeat!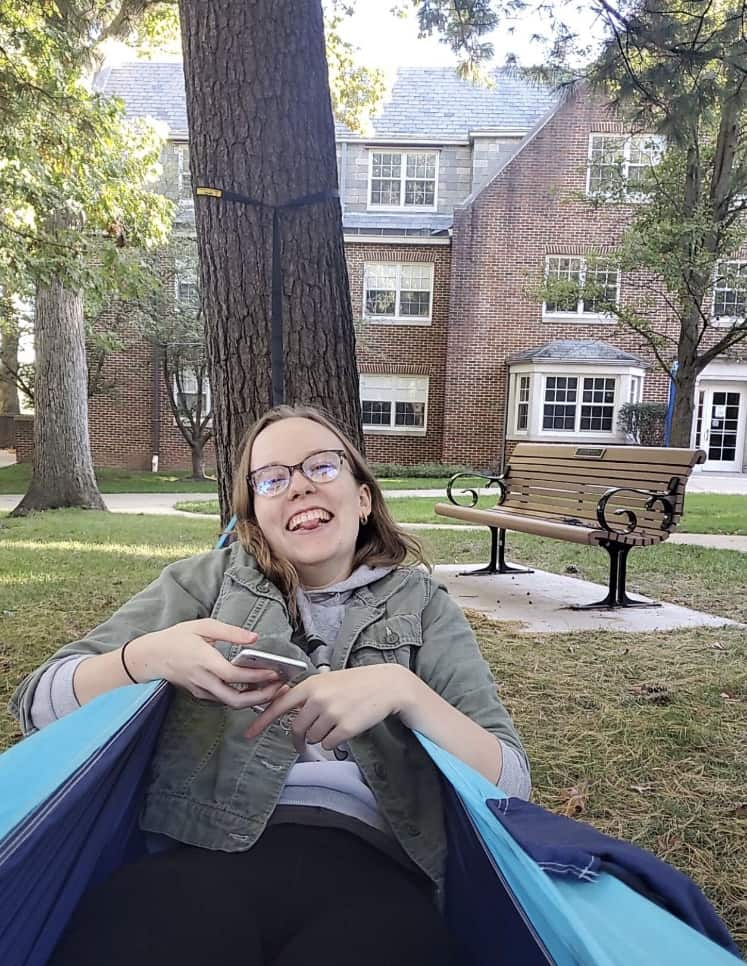 Brianna
Swimming/Riding
Hi campers! My name is Brianna, and I'm so excited to be on camp staff this year. I am from Rochester Hills, MI, but I have lived in many different places (including Australia!). For the past three years, I have been riding at Cedar Lodge with their collegiate team. I was a competitive swimmer for many years, but now I enjoy lounging by a pool rather than sprinting through it. In my free time, I enjoy drawing, baking cookies, hiking, and riding. This summer, you can find me at the lake lifeguarding and running swimming games, or in the barn helping out. I'm looking forward to meeting you all this summer!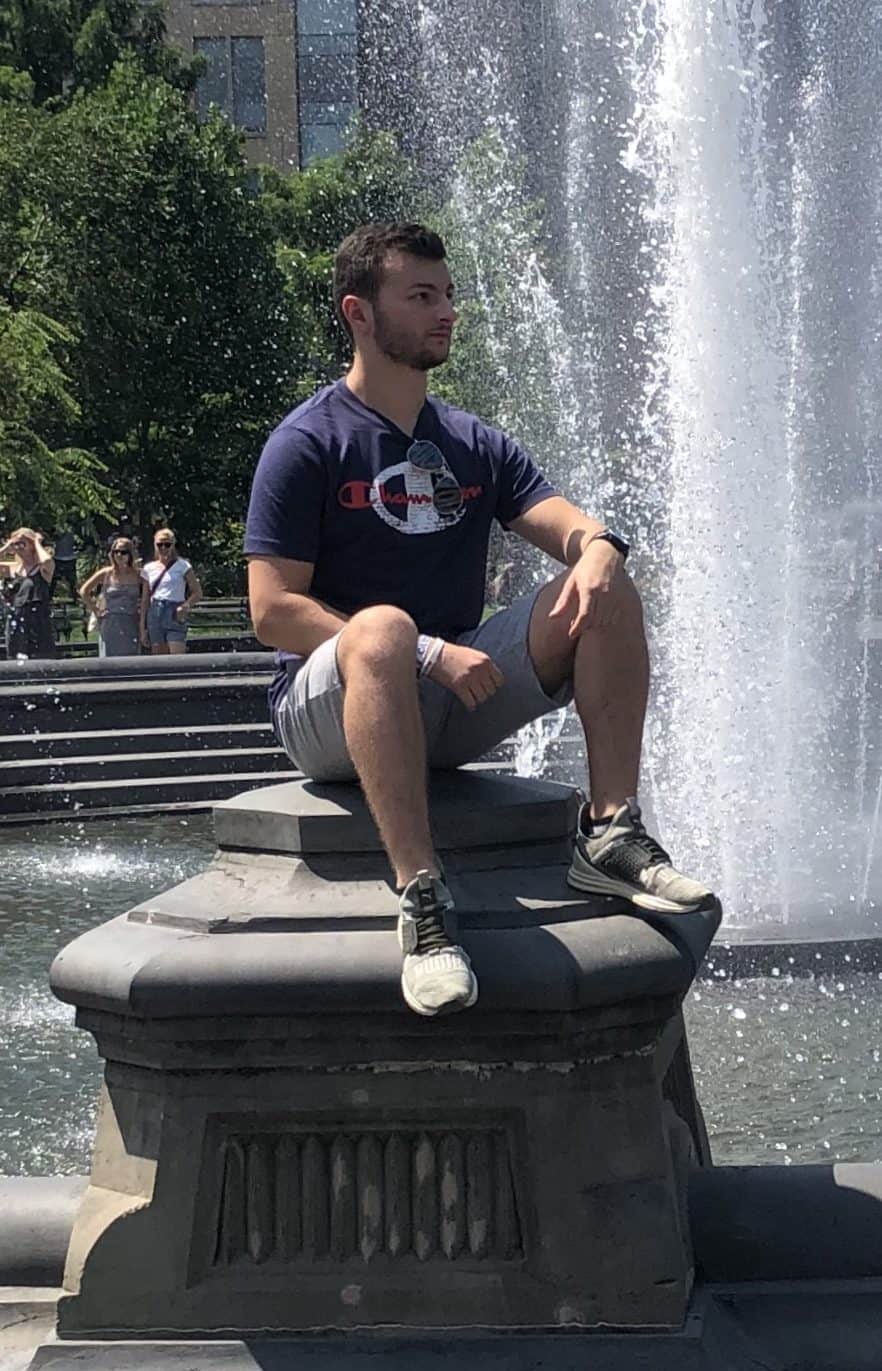 Balazs
Music/Sports/Games
Hi, It is Balazs from Hungary! I'm 21 and have been traveling the world eversince. By now, I've been living in 3 foreign countries, visited almost 40, and met amazing people. This summer will be my 2nd time visiting
 the United States!
My biggest passions are traveling, playing the guitar and working out! I do calisthenics, and also find a lot of fun in all kind of sports! I like all kind of music from classical to rock and roll.
I was a camper multiple times and will be a counselor for the second time. The reason I like working with kids because you can learn as much from them as they can from you. I believe the perfect position in the world is called "Camp Counselor".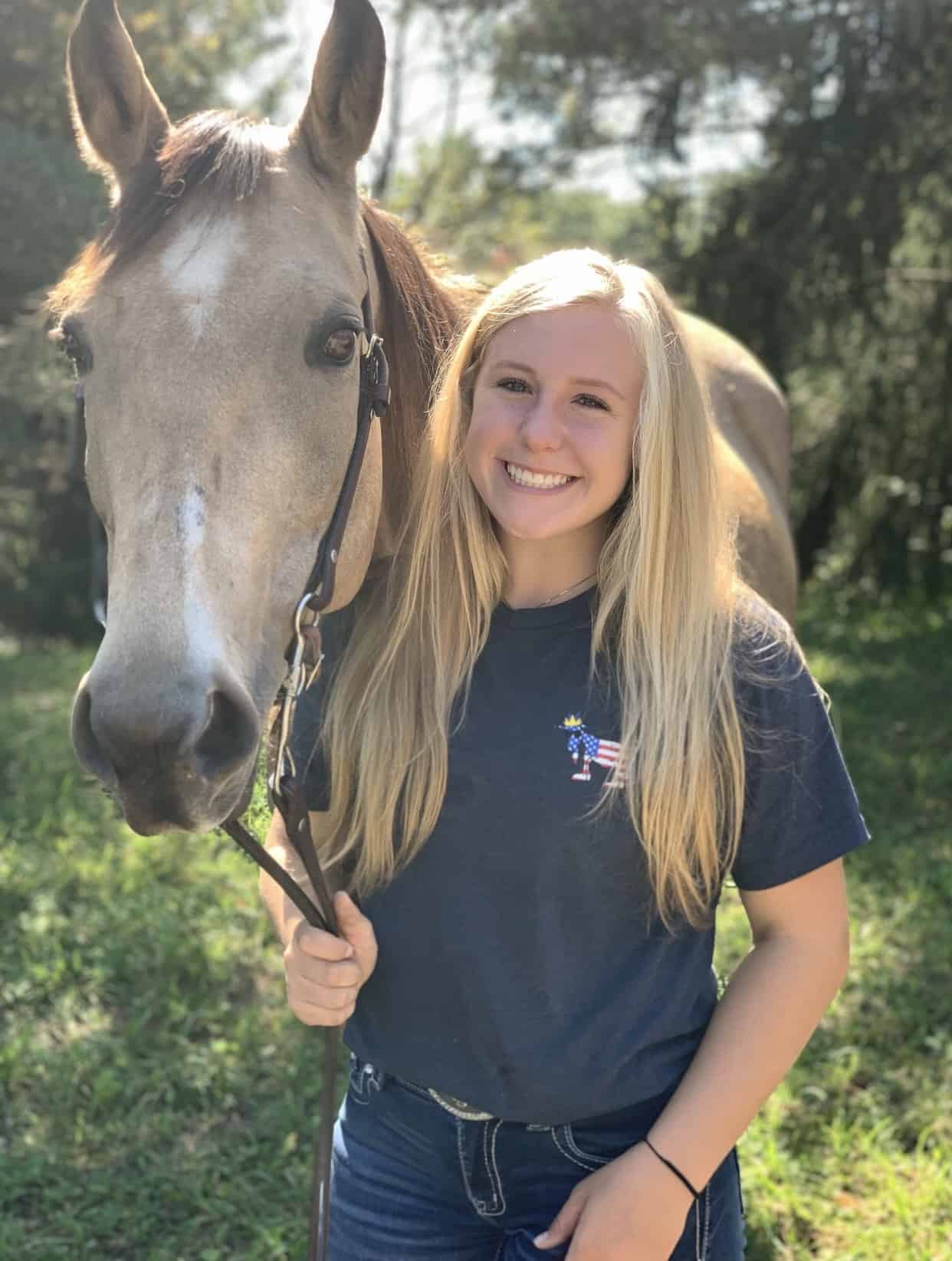 Sydney
Riding/Sports
Hi Campers! I'm Sydney! I am from Lake Orion, Michigan but go to school at Kalamazoo College. I started riding at Cedar Lodge in September when I started my freshman year at K! I ride for the K equestrian team as well as am on the K lacrosse team. I have been riding for 14 years and enjoy all aspects of it. I have horses back home that I show primarily western. In my free time, I enjoy being outside, lifting weights, and tumbling! I am a big sports lover and animal enthusiast. I am beyond excited to meet you all!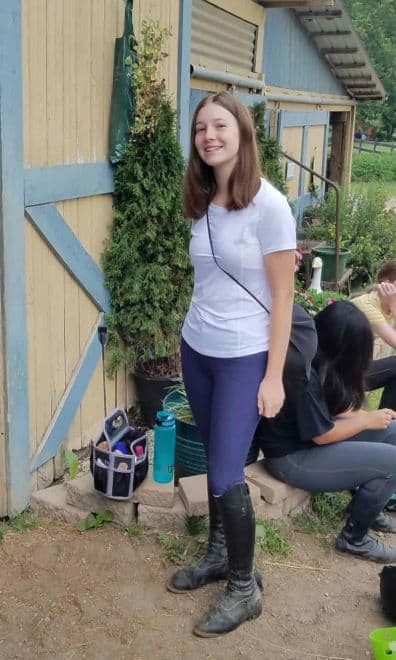 Claire
Jr. Staff- anywhere and everywhere!
I currently live in Austin, TX, but I mostly grew up in Chicago, and I've lived and studied in many different places around North America!
I'm a rising senior at Westlake High School this summer, and I teach beginner and intermediate hunter/jumper and western horseback riding lessons at Bear Creek Stables, where I ride during the school year in Texas.
When I'm not at the barn, I love singing, studying foreign languages, and traveling! I've been taking voice lessons and performing with various music schools and choirs since I was 8 years old, and I love trying my hand at different instruments! I've also been studying French in school since the age of 11, and even spent a year with an international program at a full french immersion school in Montréal, Québec! I'm a fan of all things outdoorsy, and I enjoy running, hiking, camping, stand-up paddleboarding, and spending time out in nature whenever I get the chance!
2022 will be my fourth summer at Cedar Lodge, and I'm so excited to be a part of the staff this year to help show both new and returning campers how amazing this place is!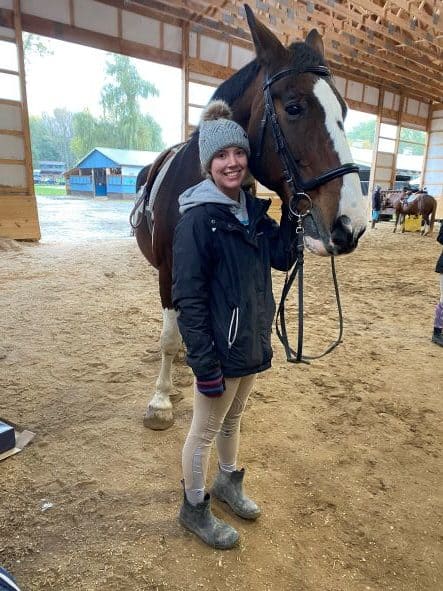 Karina
Jr. Staff- anywhere and everywhere! 
Hey, campers! I'm Karina!
I have been going to camp since I was 7, and it's finally my time to be on staff! 🙂
I am from Mattawan, Michigan, 20 miles away from camp. I just graduated high school, and I will be attending Otterbein University in the fall.
In my free time. What free time… Well… I mean my time at the barn! I spend many days at the barn in my time off from school. Whether it be riding, equestrian vaulting, or just helping out.
Besides spending WONDERFUL days at the barn, I enjoy weightlifting, traveling, and anything that keeps me moving!
In my experience, time spent at Cedar Lodge is time WELL spent. I am thrilled to meet you all and hoping to help you have a great experience 🙂
Malik
Vaulting instructor
Hi, I'm Malik. I currently live in Kalamazoo, MI. I'll be teaching vaulting and various other lawn activities. Don't forget to bring your imagination cause we'll be sure to play some Dungeons & Dragons!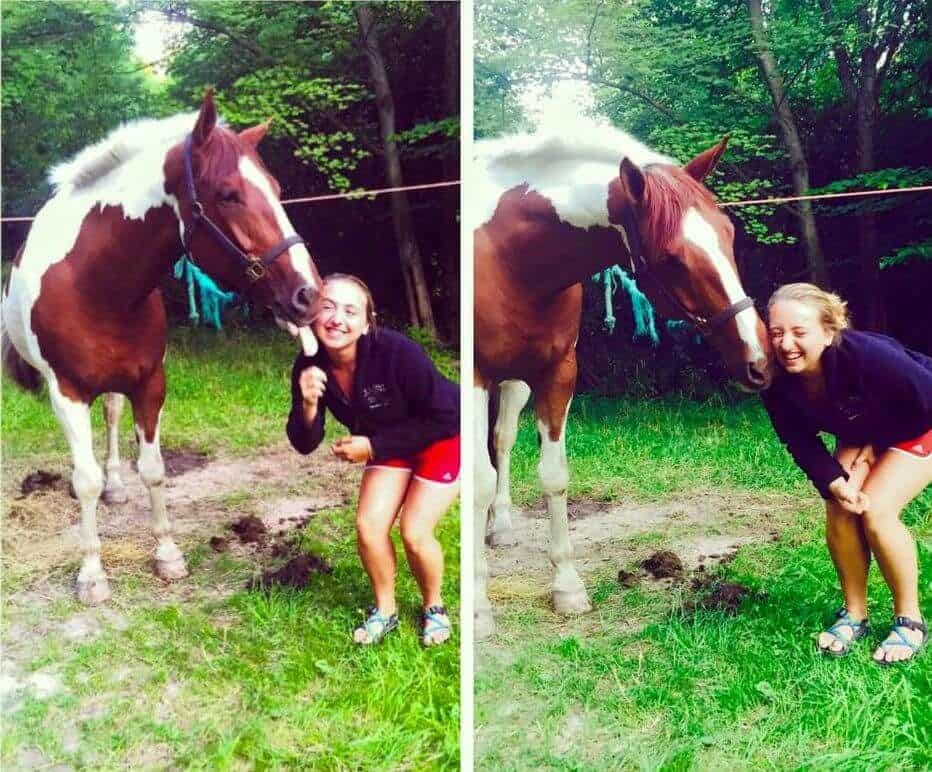 Ashley
Riding Instructor/Camp Riding Director
Hey campers, my name is Ashley!
As family member, I was born and raised at Cedar Lodge and have been at camp every summer of my life. This will be my ninth summer on staff. At camp you will find me teaching riding of all levels, organizing the barn, and subbing in programs where it's needed! In my extra time I enjoy playing guitar, snuggling my kitties, and riding. I'm looking forward to a great summer and meeting you all very soon!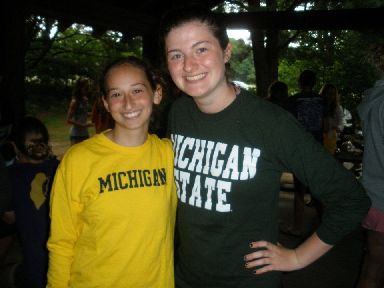 AMANDAAAAAAAAA!!!!!!!
Riding, Sports
Hi my name is Amanda and I am super excited to be on staff again this summer. I am from Bloomfield Hills, MI but am currently living in Ann Arbor. I have just finished my first year of Medical school at Wayne State University. In my free time I enjoy riding and playing polo on my school's team. I am also the captain of the women's club ultimate Frisbee team so if anyone wants to learn some awesome throws come find me. This summer I will mostly be in the barn teaching riding lessons, drill team, polo and taking horseback overnights. I look forward to seeing all the new and familiar faces, so get excited for summer 2015.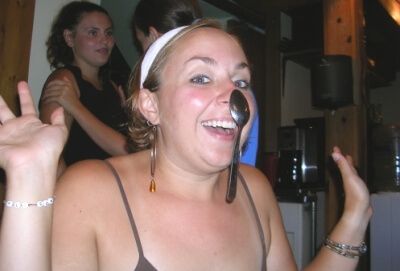 Allison
Riding Instructor, Camping, Folk Dance and Lore, Land Sports, Singing, Hiking, Nature, Bugs, Camp Band, Canoing, Waterfront, Funny Stuff
With some many great old faces to see and so many wonderful new faces to meet, how could I possibly resist coming back to camp for yet another summer. I would just miss the fun way too much. Those who know me know I love camp. I love the culture of camp, the philosophy of camp and all the great things camp gives to campers like you. In my 25 years, I have only ever missed two summers. For me, camp is a way of life. I am eager to see you all this summer and to do what I love. Which is share with you this wonderful place called Cedar Lodge, and to help you learn, grow, and have fun.
If you want to know where you can find me this summer, you will have to do some searching around. I will spend a lot of my time at the waterfront lifeguarding for free swim, boating, and other activities at the lake. You will also find my hiking in the woods, keeping Sr. unit in line, making friendship bracelets in the A&C, playing SPUD on the lawn, and maybe even in the barn on occasion. And If you ask nicely, I will even teach you to hang a spoon off of your nose (and other important life skills that you only learn at camp)
What about my none-camp life you may wonder. Well, I graduated from Kalamazoo College in 04′ with a BA in psychology. I spent 8 months living, working, and traveling in Africa. Now I am working and hopefully starting graduate school in the fall to get my Master's. In my free time, I read, do yoga and swim laps to keep my lifeguarding muscles in tip top shape for camp.