Riding Camp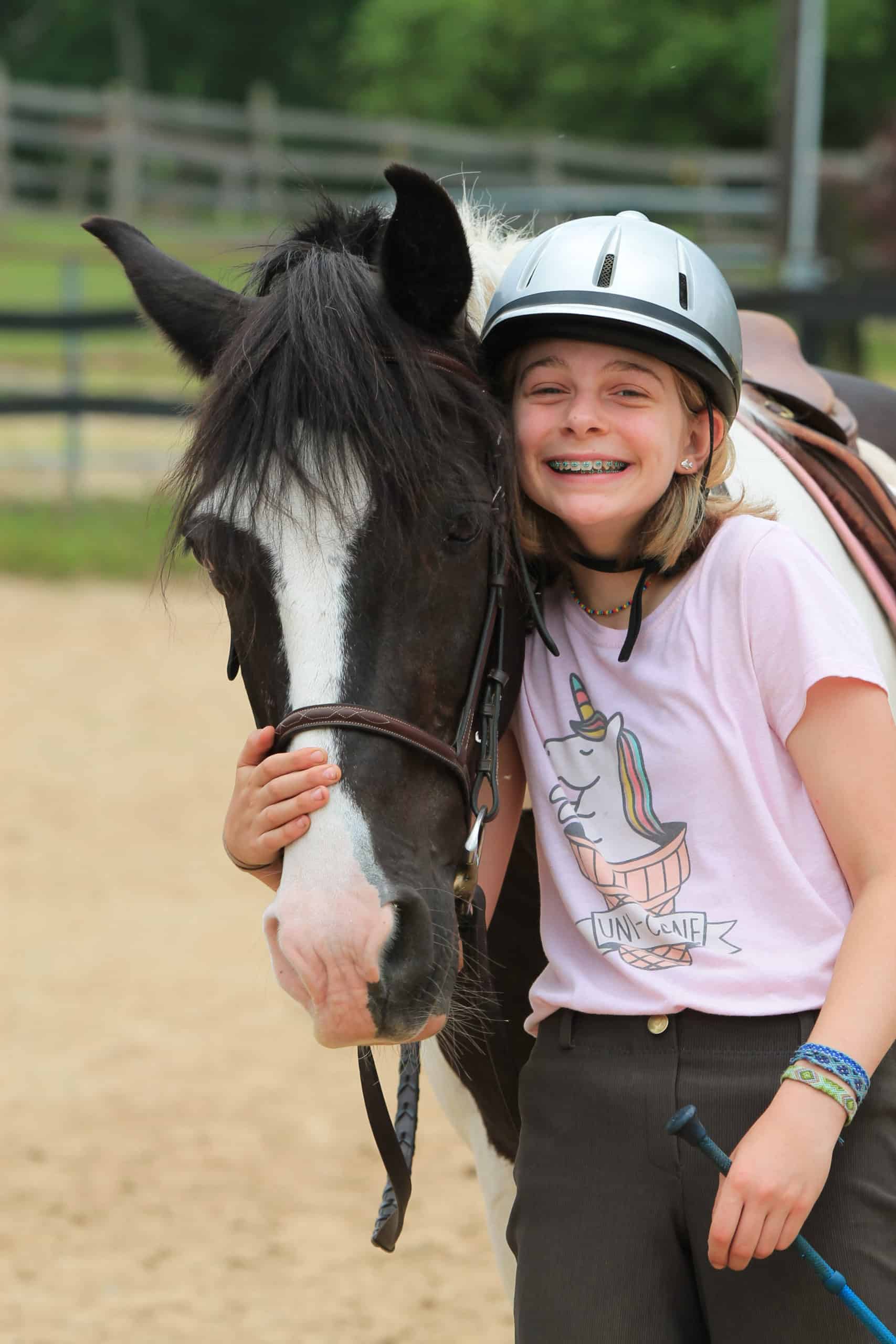 Cedar Lodge Summer Camp Riding and Vaulting Programs
Cedar Lodge Camp Equestrian Programs are among the best of the United States.
Our close relationships with Cedar Lodge Stables, a professional hunter/jumper show barn and Cedar Lodge Vaulting Club a year around vaulting program, makes it possible for us to offer a high-quality of english riding and vaulting. Our professional staff are dedicated to helping each camper achieve sound basic skills, learn proper care, and have the personal enjoyment of working with horses. Our riders and vaulters are a diverse mix of campers with various equestrian back grounds. Many different backgrounds and many reasons draw them to our programs, but there is one thing that they all share in common: THEY LOVE HORSES! And boy do we have the horses for them!
Cedar Lodge Stables continued involvement in their off season programs with IEA (Cedar Lodge Equestrian Team), IHSA (K College Equestrian Team) and Cedar Lodge Vaulting Club allows them to own a largely diverse string of horses for all levels of riders. CLS believes that their horses are part of their family, and without happy horses, you can't have happy campers! CLS horses are kept year around, evaluated after every summer and restocked with a few new ones every spring. Constant training and retraining is done to assure each CLS horse reaches it's highest level of training for campers to learn on. Please visit OUR HORSES to meet our exceptional string.
Just the facts:
• Cedar Lodge Summer Camp Riding and Vaulting programs are instructional based.
• We offer five days of riding and vaulting classes weekly.
• Our Equestrian facility includes four outdoor riding rings, a 55 boxstall barn, and a large indoor arena.
• Class size averages from 3-5 riders, with one instructor per class.
• Lower level riding classes usually have one instructor and an assistant to assure safety.
• Vaulting is offered two program sessions daily.
• To better accommodate all riding and vaulting interests at Cedar Lodge, there are four basic riding and vaulting packages available for campers that come to camp. Please visit Cedar Lodge Riding and Vaulting programs Explained
• Camp riding programs include the chance to vault daily
• Camp riding programs include an opt for an additional afternoon Specialty Ride
• Riders staying for two weeks qualify for a Horse Overnight
More Questions?: Email us at [email protected] or call us at (269)674-8071