Kalamazoo College
Welcome Kalamazoo College Students!
• Do you ride at home and are seriously missing the smell of the barn since you've been at college?
• Do you love horses but never had a chance to ride?
• Want to get a little outside exercise?
• Do you need to get away from studying or need a break from the stress of college life?
• Do you need to get out of your comfort zone?
• Welcome to the K College Equestrian Club!!!
Cedar Lodge is pleased to host K College's new Equestrian Club at our stable. Cedar Lodge is prepared to give K students the full equestrian experience. With 4 riding instructors working full time, 40 school horses and a full boarding facility- including 4 outside riding rings and an indoor arena- we are fully equipped to improve your skills, no matter what your level!
Three ways you can participate (or combine all three!):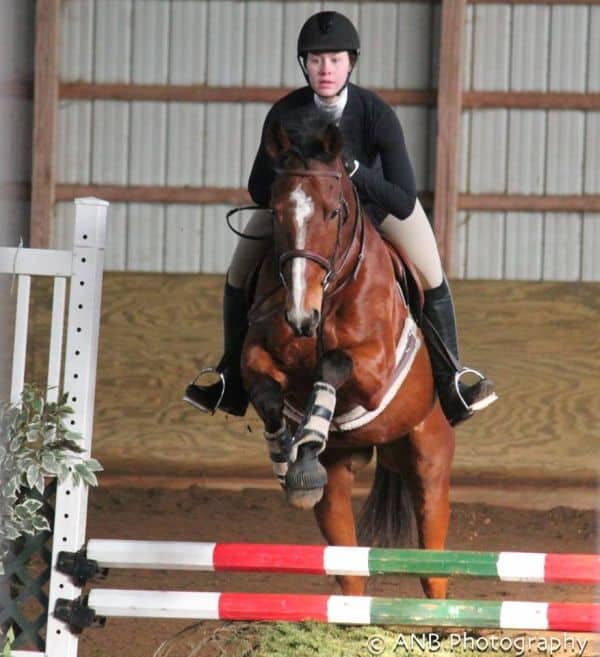 One – Physical Education credit:
Students can earn their .2 units of Physical Education credits each term by participating in riding or vaulting lessons. Students will be expected to lesson 7 times with in term. Cedar Lodge has some capacity to work around schedule conflicts and weather concerns with notice. Extra weekly lessons or practice rides are possible.  Riders can chose from two uniquely different riding experiences:
English hunt seat riding lessons: start to finish with horse care and lesson approx.. 1 1/2-2 hours.
Cost:
1 hour group: $45.00
Vaulting (gymnastics on horseback) lessons: $15/lesson. Lessons (from start to finish with horse care and lesson) will run approximately 1 1/2  hours.
Riding/Vaulting Levels: Beginner to Advanced
Questions about riding class?: Contact Ashley Butler (269)539-1144, Chris Cochrane (269)539-8474 or Amy (269)539-0140 or email: [email protected]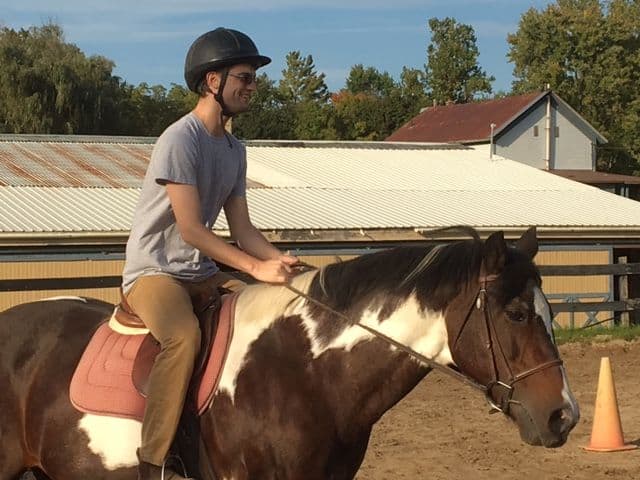 Two – Equestrian Club:
K College Equestrian Club wants you! Club membership will allow you to keep up with all that's happening at K pertaining to horses! Sharing rides, be part of the club Facebook page, keep in touch with what's happening out at the stable and more!
Club Costs: Free! Join the Kalamazoo College Team Equestrian  Faceb00k page.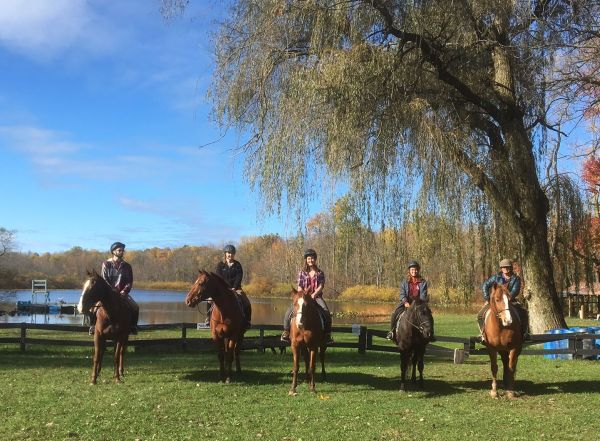 Three – Want more? Join our Equestrian Team!
K College is eager to have an IHSA competition team, and they want you to be part of it! Not familiar with IHSA? Visit the IHSA web site
Costs: Must be a member of K College Equestrian Club (free). You will be responsible for your initial membership cost (45.00) to IHSA. If you show all season, the club will reimburse your IHSA membership fee. Most of your horse show fees will be covered by the club fund raising and Kalamazoo College club funds, but there will be some cost to showing. Student show cost usually runs between 45-100 dollars per show (depending on where the show is). We work hard to keep showing cost to a minimum. You can show as many shows as you would like, so if you only have the budget for 1 0r 2 shows that's totally fine, or you can show all 9!
Requirements: Must at least be walk-trot at proficient level in group of other riders. Must take weekly lessons at Cedar Lodge during the show season.
Riding Levels: Proficient walk-trot rider through advanced jump
Lesson Cost: Hunt Seat only. 45/lesson Payment for classes can be made by contacting the stable, invoiced or brought out to stable.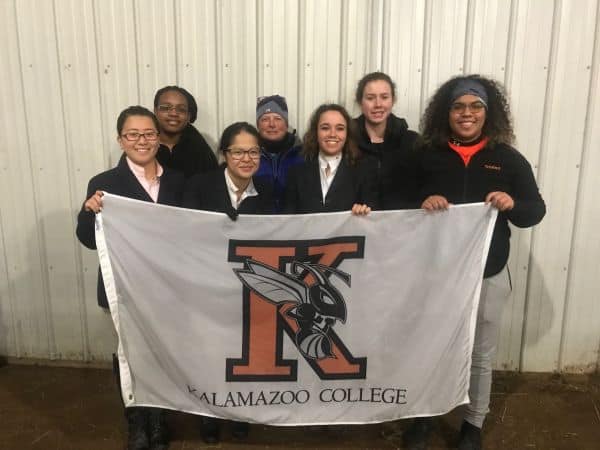 Want to find out more?
Visit the K College Equestrian Facebook page
Ready to sign up?
Two simple ways: Fill out Rider Evaluation online / printed copy or contact Equestrian Club
Need to contact to book lessons?
Contact: Contact Ashley Butler (269)539-1144, Chris Cochrane (269)539-8474 or Amy (269)539-0140 or [email protected] for more information
Where is Cedar Lodge?:
We are 27 miles from K College. The address is: 47138 52nd St. Lawrence, MI 49064. Since most lessons will be group lessons, it is advised to contact the other club members and see about car pooling. Check out directions to Cedar Lodge