Year-Round
Cedar Lodge Year Around Programs
Cedar Lodge is not only a summer camp, but a year around facility with live on grounds permanent staffing. Not only does Cedar Lodge offer and excellent Equestrian facility with many year around programs, it is also an excellent site option for many of your outing needs. Our group of programs offered are listed for your review listed on the left. In addition, we are open to groups that may want to use us as a facility for their own programmed activity, or for families and individuals that may want to use us as a base for exploring our unique grounds and surrounding area. This option is listed under Custom Programs additionally, you can check out our prices related to our horse program here.
To find out more about the staff and history of Cedar Lodge, visit our About Us page.
To view our grounds, and read a description about the different housing units, visit our Facility page.
For Directions to camp go to our Directions page.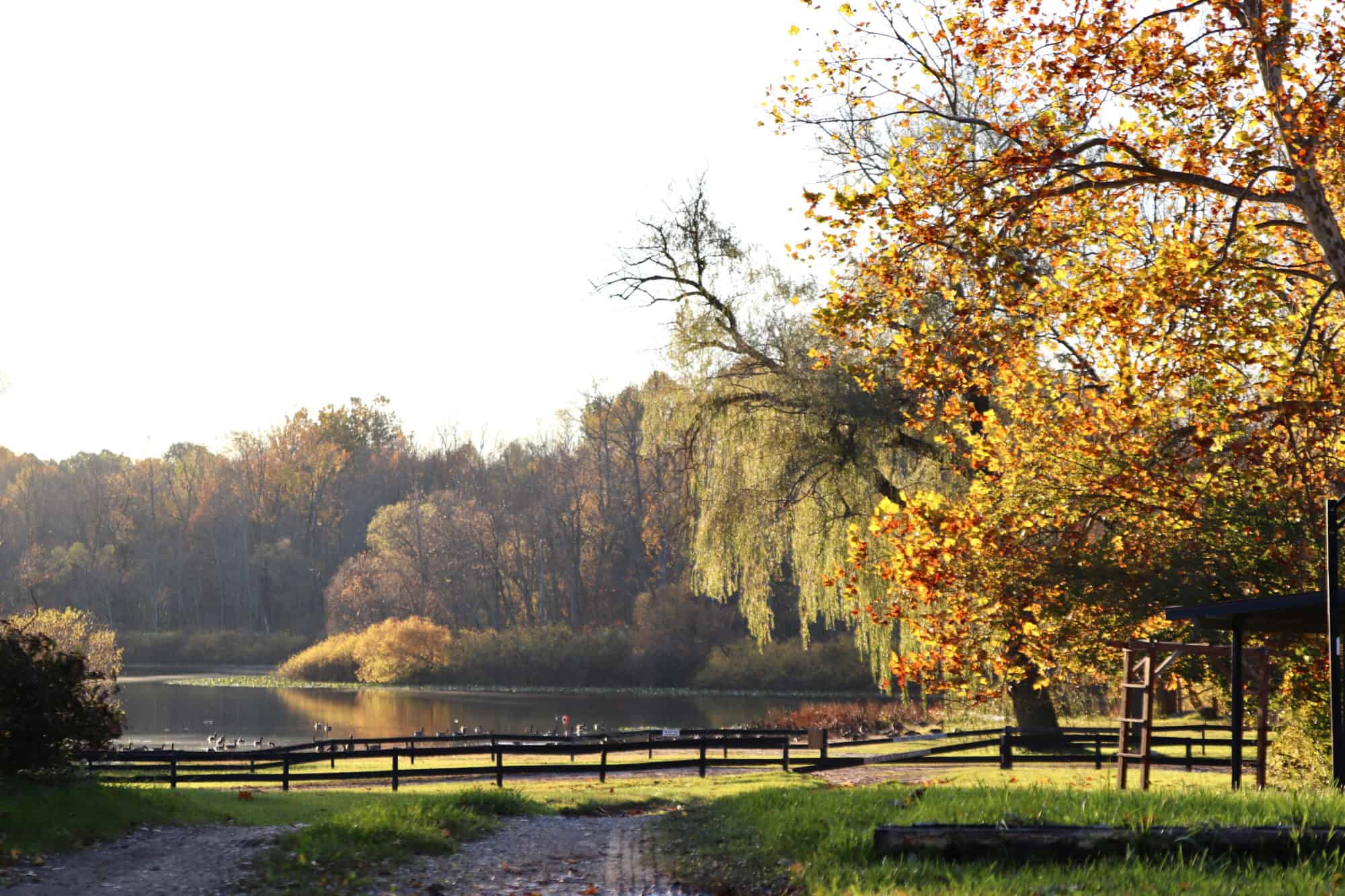 What we are:
Cedar Lodge is 150 acre recreation property including a 12 acre entirely private lake. We are located in southwest lower Michigan, 30 miles west of Kalamazoo.The property offers miles of hiking and riding, and biking trails and numerous forest areas to explore. The Cedar Lodge lake, "Lake Nicholas" is stocked with bass, sunfish, crop and pike. Canoes, Kayaks, Fishing boats, Playaks and Paddle boats are available for daily use. Cedar Lodge has a fleet of trail bikes suitable for use on the Kal-Haven, or Cedar Lodge trails. Reservations for these must be made in advance.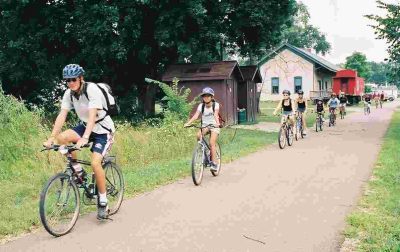 What Goes on in the area:
Cedar Lodge is located in Southwest MI. Southwest Michigan is known for it's fruit harvests of all kind. Strawberries, Peaches, Nectarines, Plums, Pears, Blueberries and Apples are in particular abundance at local fruit stands. Paw Paw MI, located just 12 miles from camp, has an annual Grape Festival every fall to celebrate the harvest of their vineyard wine crop. There are 3 wineries with regular tours located in the surrounding area.
There is much history in the Southwest MI area, including a wealth of Indian history (many of the surrounding towns, rivers and lakes are named after Indian words and tribes). In addition, many of the towns preserving turn-of-the-century architecture, including the County Building at Paw Paw, listed on the State Historical Register. The Van Buren County Museum is located just 8 miles from camp.
Cedar Lodge is located 22 miles from scenic Lake Michigan, with it's beautiful coastline including rolling sand dunes and clean beaches. Van Buren State Park, and Covert Township Park are located with in and easy drive. Historic port of South Haven is close, and comes complete with the bright red Pierhead Lighthouse, and a wide variety of unique stores for your shopping pleasure.
For those that like a bit of exercise, the Kal-Haven Trail; part of the "rails to trails" program offers a biking trail from Kalamazoo to South Haven, over 40 miles of biking and hiking trails with many scenic rest stops along the way. Drop off and Pick ups for all or part of the trail can be arranged from Cedar Lodge.
Our small size offers the unique ability to cater to many different group needs. If you don't see what you want listed here, call us. We would be happy to talk about designing a program to meet your needs.
Need more information?
Summer Camp\Conference Center(269)674-8071
Cedar Lodge Stables(269)674-8072