Horse Training
Those who have horses boarded full time at Cedar Lodge have the option of part or full time training for their horse. Because of the increasing demand in our services and to assure a quality job for those that live with us full time, this option is only open to full time boarders. No outside horse training available. For those that are year around boarders, Cedar Lodge Stables offers a variety of different training packages and we work hard with our clients to meet your individual needs. Some different training and riding scenarios are horses that….
• Are young and need to be broke
• Have a few bad habits that they need to be re-schooled on.
• That need to be trained to a higher level to suit the needs of their rider.
• That need to learn to jump.
• That need an occasional school over fences or on the flat to keep them tuned for their riders.
• That need to continue their education and their rider does not feel capable.
• That need to be kept in shape while their rider is gone for a while.
• That need to be tuned up in the spring.
• With their first showing experiences.
• That get a bit fresh when they're showing and need to be schooled.
• Whose riders are not able to exercise them enough each week to keep them in show shape.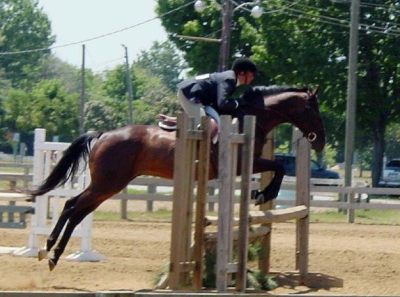 Cedar Lodge handles all scenarios and works intensely on assuring that our clients are able to have the best riding experience possible. We do not ride client horses unless it is discussed in advance and we firmly believe that it is the owner's decision whether we should be on his/her horse.  That being said, CLS instructors work hard with Amy Edwards, head trainer, and our other talented show riders to make sure that everyone's riding and training needs are met.
Amy Edwards: $25/ride for year round boarders, $35/ride for outside horses. 
Ashley Butler: $20/ride for year round boarders, $25/ride for outside horses. 
Contact Ashley Butler for more information:  (269)539- 1144    email: [email protected]