Our Facilities
Cedar Lodge is near the Village of Lawrence, MI in Southwest Michigan. Cedar Lodge is located 118 miles from Chicago,150 miles from the west side of Detroit. 5 miles north of 1-94 off of exit 52. We are between the cities of Kalamazoo (30 miles) to our east and Benton Harbor (25 miles) to our west. The Camp property includes 150 acres of recreational land. The camp property is rolling and forested, with a 12 acre private lake and miles of riding, biking and hiking trails through out it's woods.
To see a map and directions on how to get to camp, click here.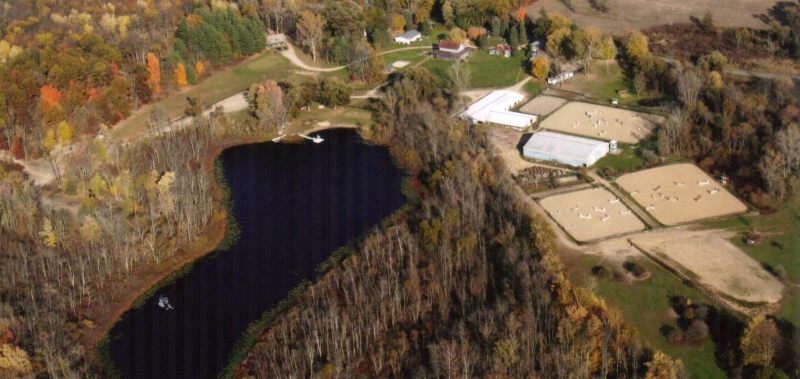 Camp Facility: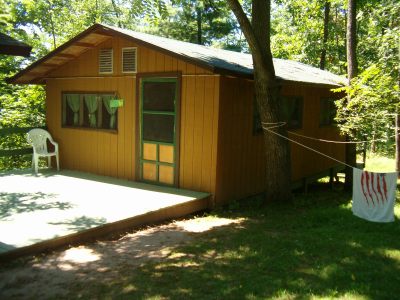 Cabins:
Cedar Lodge summer cabins are wooden screened structures with no electricity and plumbing. The camp philosophy has always been to help our campers experience the full camp setting, complete with crickets, peepers and summer breeze. The cabins are nestled into the pines and maples on top of a hill over looking the dining hall and lake. A central shower house is located with in 100 feet of all cabins. Cabins house 8-10 campers (dependant on size) and one to two staff.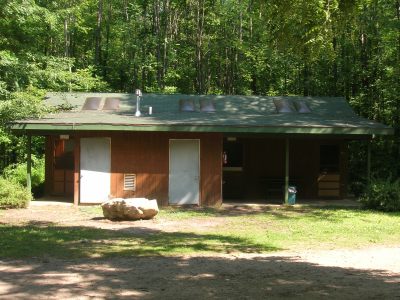 Shower House:
Centrally located with in 100 feet of all cabins, the Shower House has 3 units; one for boys, two for girls. Each unit has two private toilet stalls, and two private showers. A night light is on all night and easily visible from all cabins.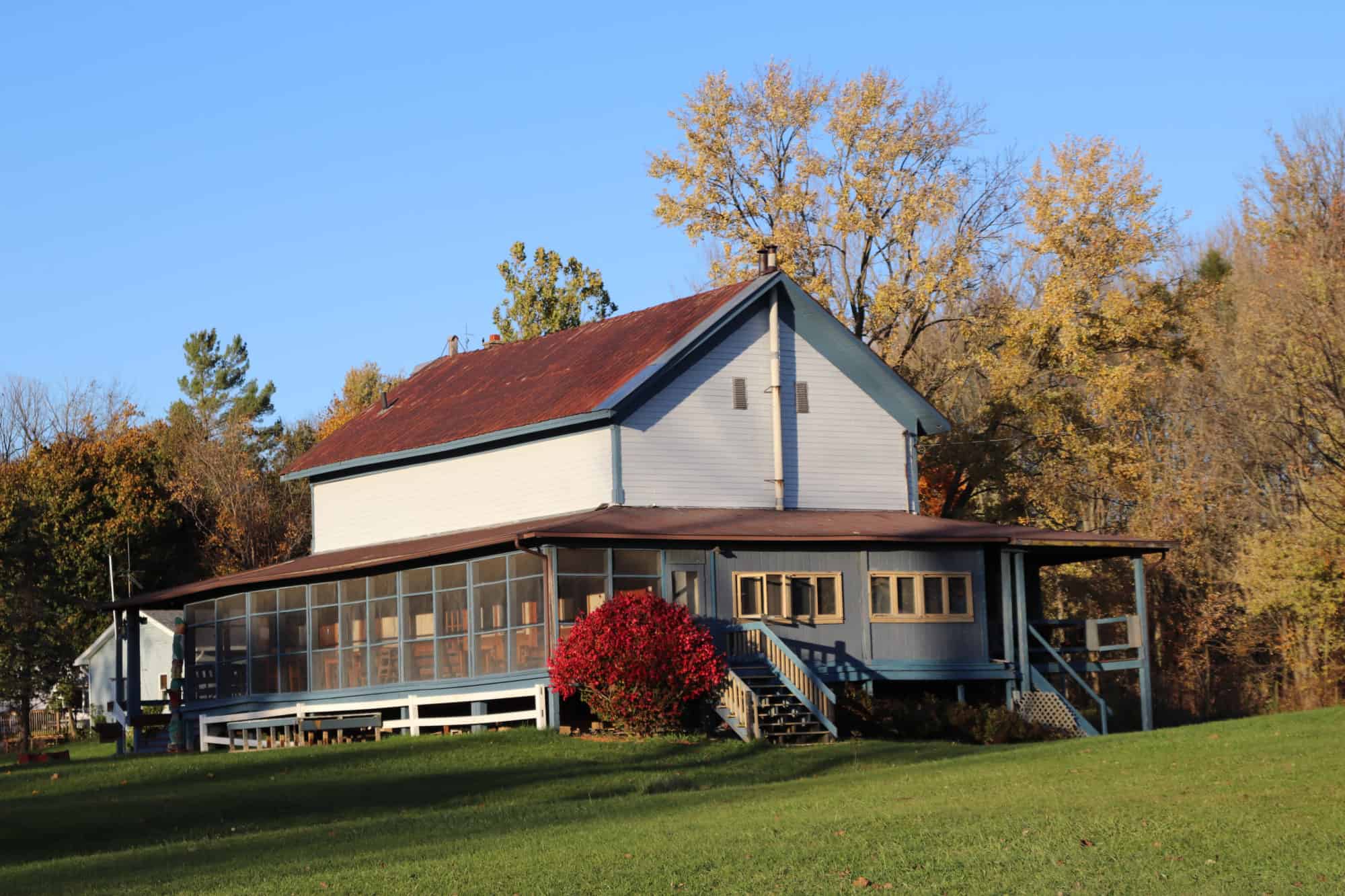 Dining Hall:
The Cedar Lodge Dining Hall has quite a history. It originally was a church and stood on the corner of the property, 1\4 of a mile from where it stands now. When the church disband the owner of the the property at that time, Mr. Nicholas jacked up the church and spent an entire year rolling the building over ground and swamp on logs pulled by horses and mules to sit in it's present location. Mr. Nicholas than made it into a barn for his livestock. It has served as camp dining hall for close to 30 years. The main room and enclosed porch has room for 80 people to eat at one time. The screened porch to the east overlooks the lake and is a favorite spot of campers, counselors and visitors alike to spend a bit of time and enjoy the scenery. The Dining Hall has a complete commercial kitchen, camp office and boys and girls bathrooms.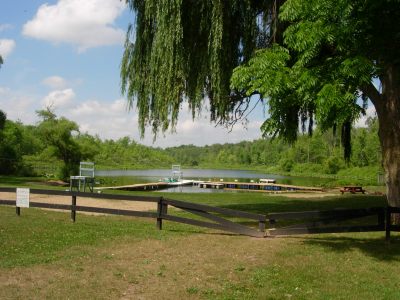 Lake:
Lake Nicholas is a 12 acre totally private lake that boast some of the best fishing in the area. Spring fed and having 4 outlet\inlets, Lake Nicholas has crape, sunfish, bass and pike. Cedar Lodge has a fleet of row boats, canoes, playaks, a paddle boat, and a sail boat to add to the excellent swimming opportunity to assure a full waterfront experience. Camp Cedar Lodge's swiming area is divided into beginner, intermediate and advanced swimming areas. Campers are tested when the come to camp to assure what area is best for them.
Year Around Facilities: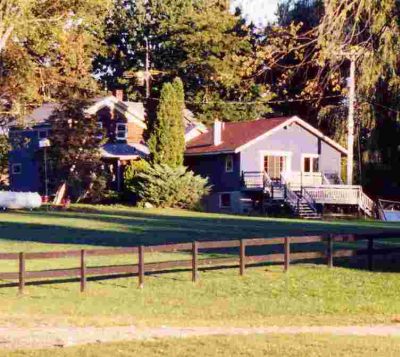 Farm House:
A totally renovated 1800 farm house, the Farm House is year around housing for many of our year around staff. The back part of the house is broken down into 4 rooms of varying size. The overall capacity for groups is 20.Housing is done on twin size bunk beds. The Farm House rooms are heated and there are two bathrooms with showers adjacent to the rooms.