Showing and Leasing
Leasing & Showing
Those that are showing with Cedar Lodge have the option of leasing one of the many quality school or show horses from our stable string. This has become an extremely popular option with many different types of riders. If you are interested please contact your instructor first.
The Details and Options for Leases:
*In order to lease, riders must take at least one weekly lesson.
*Shots and coggins for off grounds showing are an extra charge
Exclusive Lease : $1000/month
Up to 6 rides/week on specific horse
This horse will not go for any other lessons
Blacksmith covered for normal shoeing, extra for special shoes
Free horse use at horse shows
Show Lease includes : $600/month
Up to 6 rides/week on specific horse
Blacksmith included. More expensive shoeing or extra supplements on horses are an added expense.
Free horse use at horse shows
Partial Lease Includes: $300/month
Up to 3 rides/week on specific horse
Includes blacksmith, more expensive shoeing or extra supplements on some horses could be an added expense.
Must pay horse use fee at shows $50/day
Week long show lease : $200/week
Up to 6 rides/week
Use of horse the week or two before an upcoming competition.
No payment for blacksmith or vet needs
Must still pay $50/day for show days
Please contact us for more information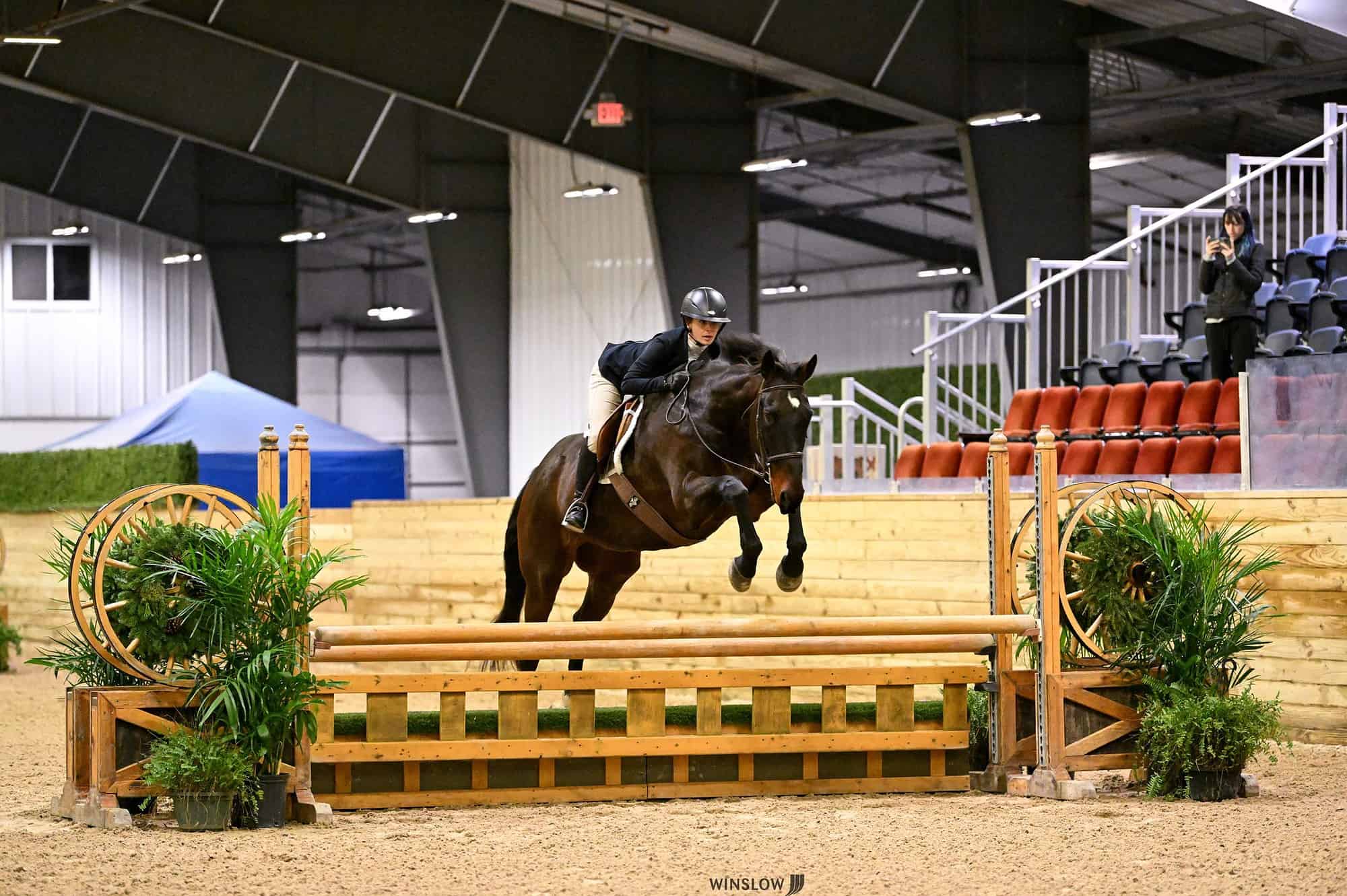 Show Fees
Coaches fees: $45/day on grounds, $100/weekend for off grounds shows
Horse use fee: $50/day
Horse show fees:

$15-20/class (normally 4-6 classes/day)
$20-30 office/EMT fee (one time fee at each show)
$75-150/stall (off grounds)

Night check fee: $5/night, avoided if rider does their own horse
LMHJA fee: optional $40/year for summer home shows for year end awards
Coaches expense for away shows: This covers the coach's food/transportation/housing and is split between riders showing.
Hauling away: $1.50/mile per horse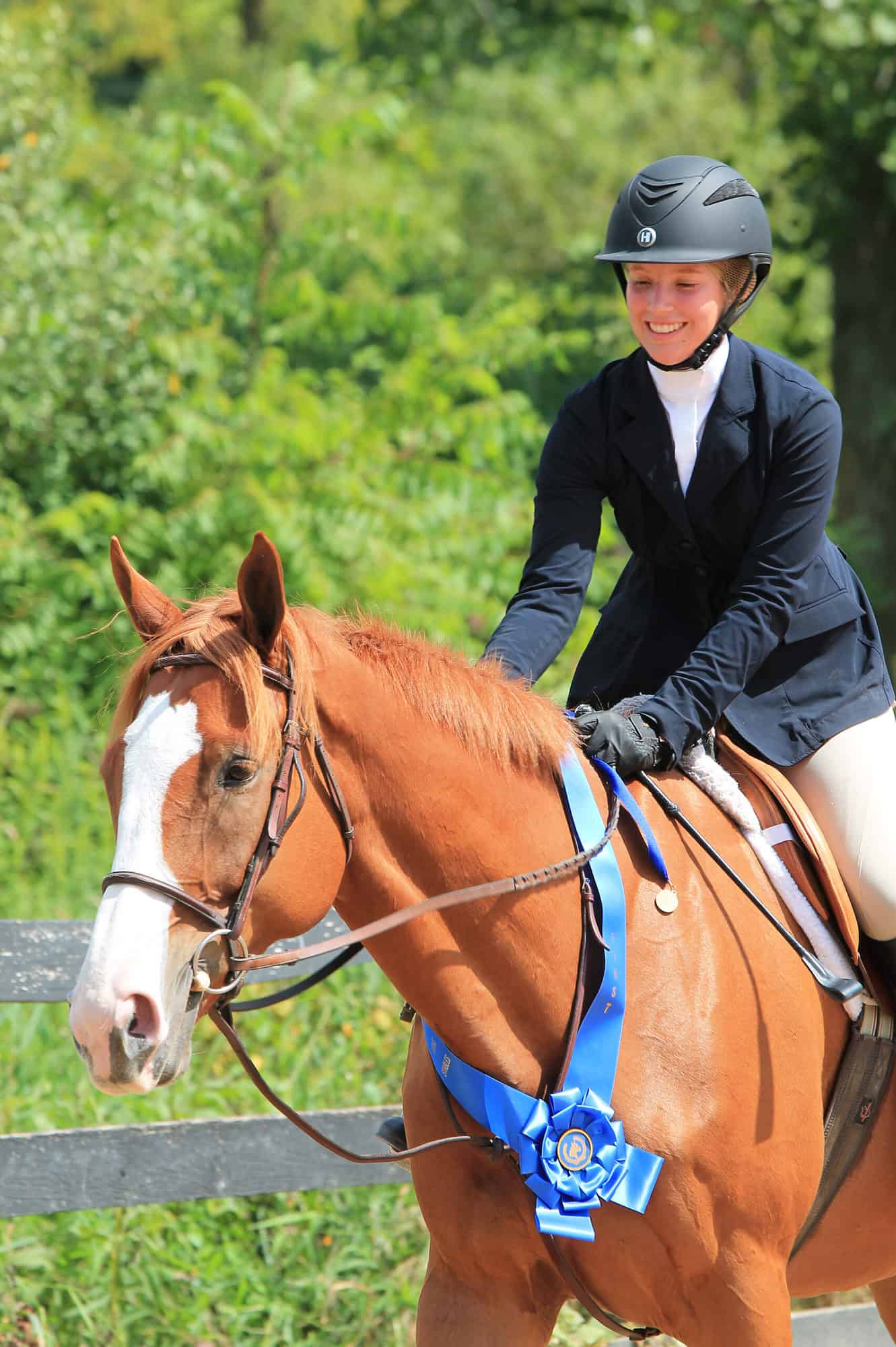 Winter Series Shows
These show are held at home from November-March mostly indoors. Classes go from walk-trot and poles up to 3′ jumping. These are small shows and are a great way to get riders in to the ring during the winter months. All winter series shows are held on Sundays.
LMHJA Summer Shows
LMHJA shows are hosted between May-September. Riders are encouraged to join the Lake Michigan Hunter Jumper Association to accumulate points for year end awards. Every November, there is a banquet to celebrate the season. All of these shows are 2 days (Saturday-Sunday) and have levels from walk-trot/poles up to 3'6″ jumping. These are a great place for riders to begin their showing careers.
Off Grounds Shows:
Each year we make a point to travel to shows that are off grounds. Places we have gone the last few years include Woodbine, Meadowview, Waterloo, and the World Equestrian Center. In the spring, riders commit to what shows they plan to go so we can make sure we have enough commitment to go. These are the shows that shots/coggins are mandatory as well as a show or exclusive lease.