Dinner trail rides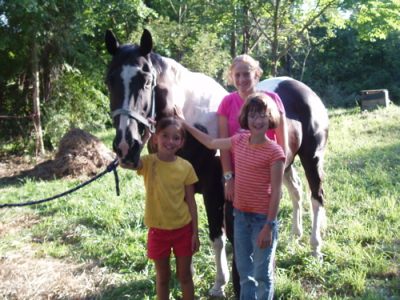 All 2 week campers in the Bronze Riding Program , Silver Riding Program or Gold Riding Program are offered the chance to go on a dinner trail ride.
Campers meet during the afternoon, tack their horses and head out down trail for a half hour ride to Star Hill, the highest point just off of camp property. Campers sleeping bags and gear meet them on Star Hill and is taken off the next morning.
Once on Star Hill campers tether their horses, feed and water them. After their chores are done and their beds are set up the camper are free to spend time exploring the area, before cooking their evening meal.
The night is spent sleeping in a screened tent, or underneath the stars by the camp fire. Next morning, the group tack up their horses and head back to camp to arrive for breakfast.