General Camp Programs
Camp Craft and Overnights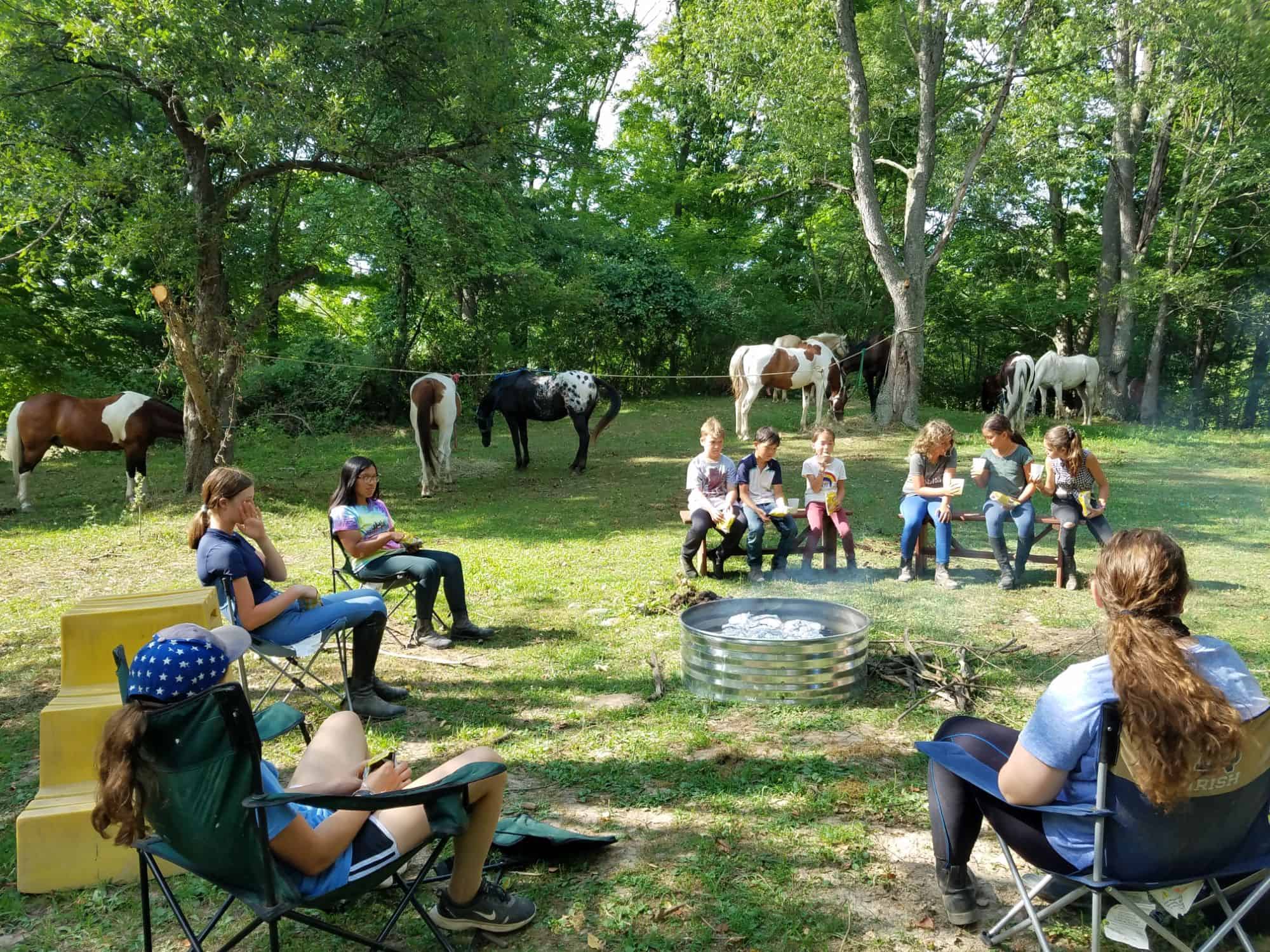 A chance to sleep under the stars. Listen to the screech owl and the peepers. Wonder how the ground ever got so hard, or how the dew effects your sleeping bag in the morning. Run to the tent at the fear of rain. Roast marshmallows over the fire. Burn your first hot dog. Roll down the uneven ground in the night. Try in vane to locate that one pesky mosquito. Tell "ghosts" stories. Figure out who snores and who talks in their sleep. Wake as dawn rises above the horizon and hear the birds just starting to wake. Memories. Nothing can give it to you but the experience. We cater our programs to the advanced camper outer, and the beginner.
Every week all summer long there is a horse overnight that goes out once a week. All campers in the Full riding program that are staying for at least two weeks are given a chance to participate. These Horse Overnights are taken to Star Hill, the highest point just off camp property.
Other overnight trips are scheduled on a weekly basis. These may be to Star Hill, on camp property at a closer location, or even just down at the lake. They may be all boys, all girls, cabin groups or age groups. They range from the very minimal, just the experience of sleeping under the stars, to more extensive tenting, cooking out, building your own fire experience.
For more advanced experiences, Daily classes are held in tent and shelter building, fire building and maintenance, cooking and daily living skills.
All Camp Craft instructors are certified in CPR and First Aid. They have previous experience in camping and teaching. They have gone through safety training for all related activities.
General Camp Programs