General Camp Programs
Waterfront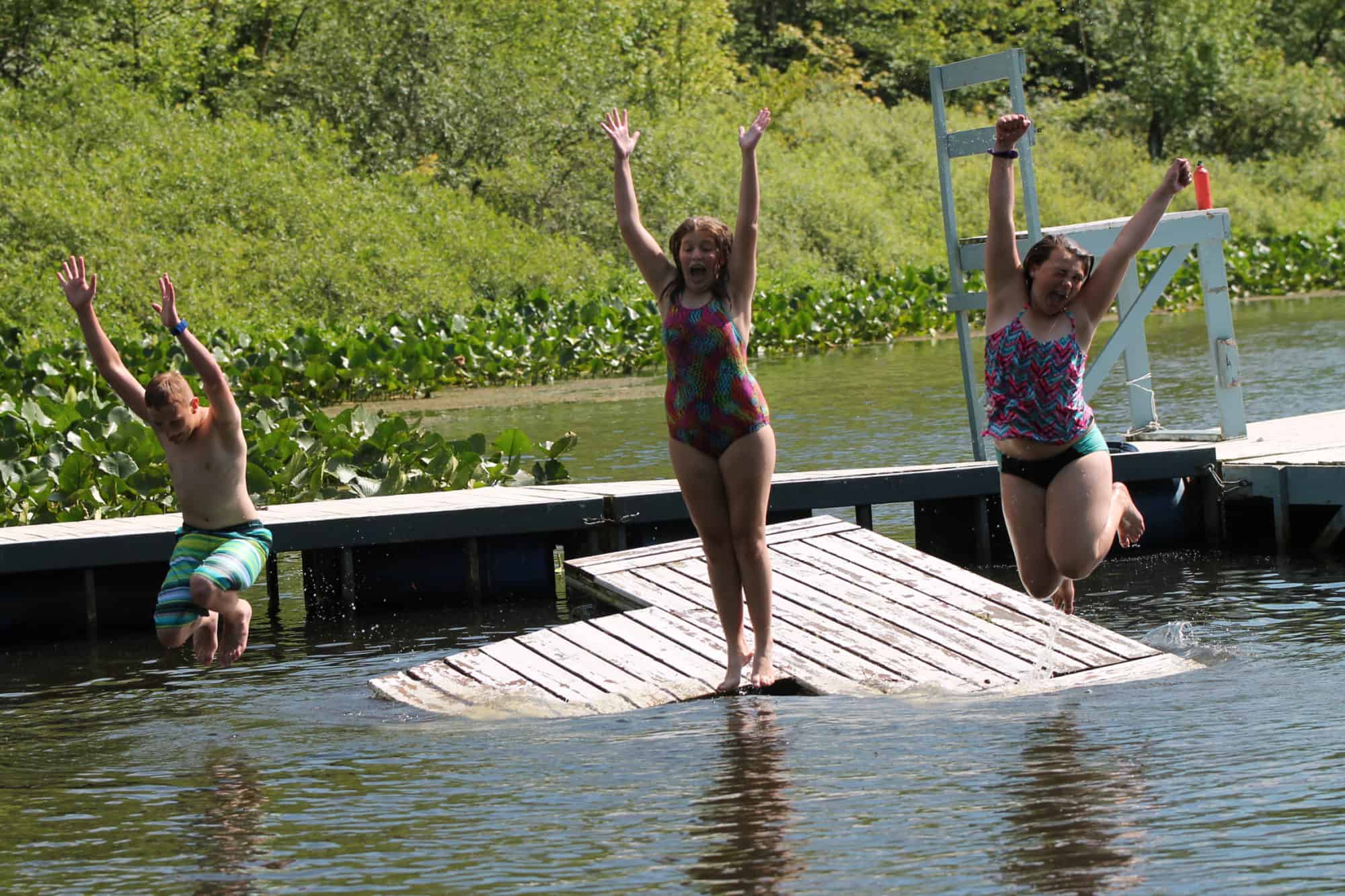 The most popular place on a hot, humid day is a swim in our private , spring fed 12 acre Lake Nicholas.
What a shame to grow up with out the ability to swim! The chance to dive in for a quick dip after a riding class or strenuous game. The chance to explore what lies beneath, and adventure to the other side of the lake in a "lake swim". The chance to stay fit during the winter by venturing to a local pool and swimming laps, or joining a swim team and getting to compete. The chance to experience all the boating pleasures given to those who already have their swimming skills mastered!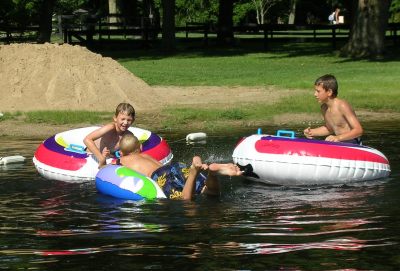 We feel that swimming is an important skill. Not only to assure that each camper gets to experience Cedar Lodge for all that it's worth, but as a life skill, and as a safety skill.Campers with low skills, or no skills are encouraged to come to swimming classes held daily, 5 days a week at the Intermediate and Beginner levels. Weekly tests are given to "test" out of one level and into the next and those that finish all their requirements can receive swimming certificates issued by the American Red Cross. Advanced swimmers are given the option of general swim classes to work on their strokes, or specialty classes in diving, snorkeling, laps, water ballet, or a lake swim to name a few.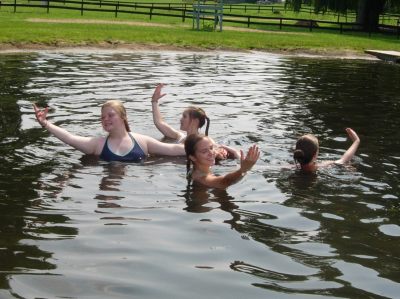 In addition to daily lessons and classes, there are two "free swims" offered every day, one in the morning and one in the last period of the afternoon. These are nonstructural times for the campers just to plain play. All campers must have a Buddy to swim in their assigned area. There are always at least two certified lifeguards on duty and "buddy Checks" are called every 10 minutes. This is a popular swim time and a chance for all to enjoy swimming for just the pure enjoyment of water.
Staff: All Cedar Lodge Waterfront Staff are at least 19 year olds, with program heads being at least 21. They come for an additional week of training prior to camp that specializes entirely on their swimming, safety, boating, guarding, teaching and first aid skills. All staff hold a minimal Red Cross Lifeguard , CPR Professional Rescuer, and Basic First Aid Certificate. All heads of program have previous experience life guarding and teaching swimming.
Programs Offered:
Swim lessons at all levels
Snorkeling
Water Carnivals
Lake Michigan
Beach Trips
Lake Swims
Diving
Water Ballet
Stroke Development
Water Polo
Laps
General Camp Programs