Our Horses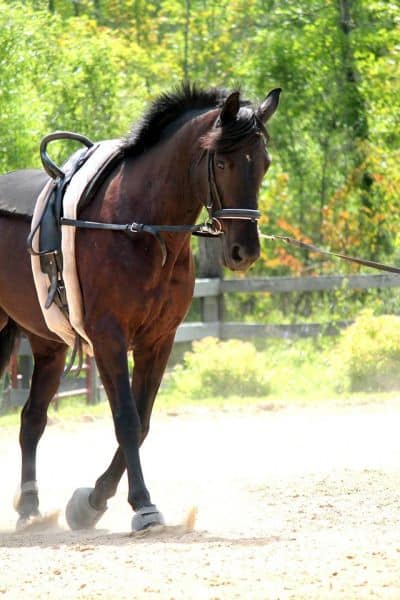 Hercules
17.3 Thoroughbred/Percheron
Whenever I think of Hercules, the Game of Throne's theme song plays in my head. It doesn't get any better when I ride him, as I have a tendency to sing it instead (poor fellow riders).
In 2011 we were looking to expand our vaulting program with a more advanced canter horse for competition. After a several month search, we contacted an add in one of the internet horse sites that advertised a Percheron/Thoroughbred draft cross for sale. After some negotiation, and thought, we hooked up the trailer and decided to go look at "Hercules", who was located on the other side of the state. The rest is history.
I have to admit that I hoped that the horse owner was wrong when she posted that Herc was 17.3 hands tall. It wasn't until we realized half way to the owner's house that she was a veterinarian, and probably knew how to correctly measure a horse's height. Herc turned out to be all of the 17.3 hands promised. He greets us every morning as he did on that day with a warm kind eye and a "Hey, what are we going to do today?" attitude. When Herc came home with us, he was 9 years old with only 30 days training in his lifetime, but he quickly excelled, learning how to canter and working hard on his lunging skills over the last several years.Herc and Ana
Hercules now is a competitive vaulting horse with a beautiful trot and canter. He is used primarily for the canter vaulters who plan on competing. He is also a lovely riding horse, used for more advanced riding lessons. Additionally, Herc. jumps well and there is talk of someday perhaps expanding his use to show jumping. At the moment, his plate is pretty full but in the future, who knows?