Our Horses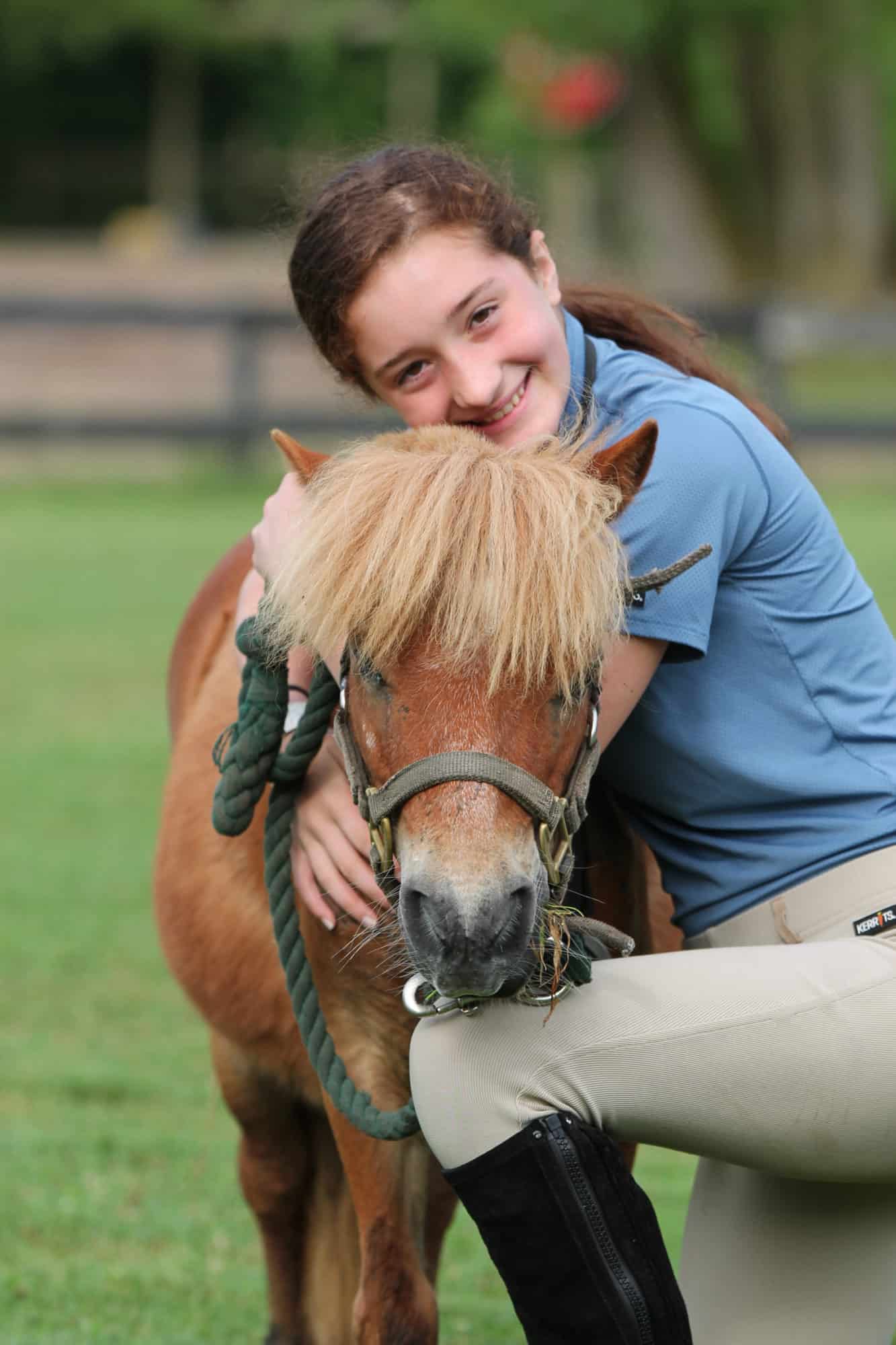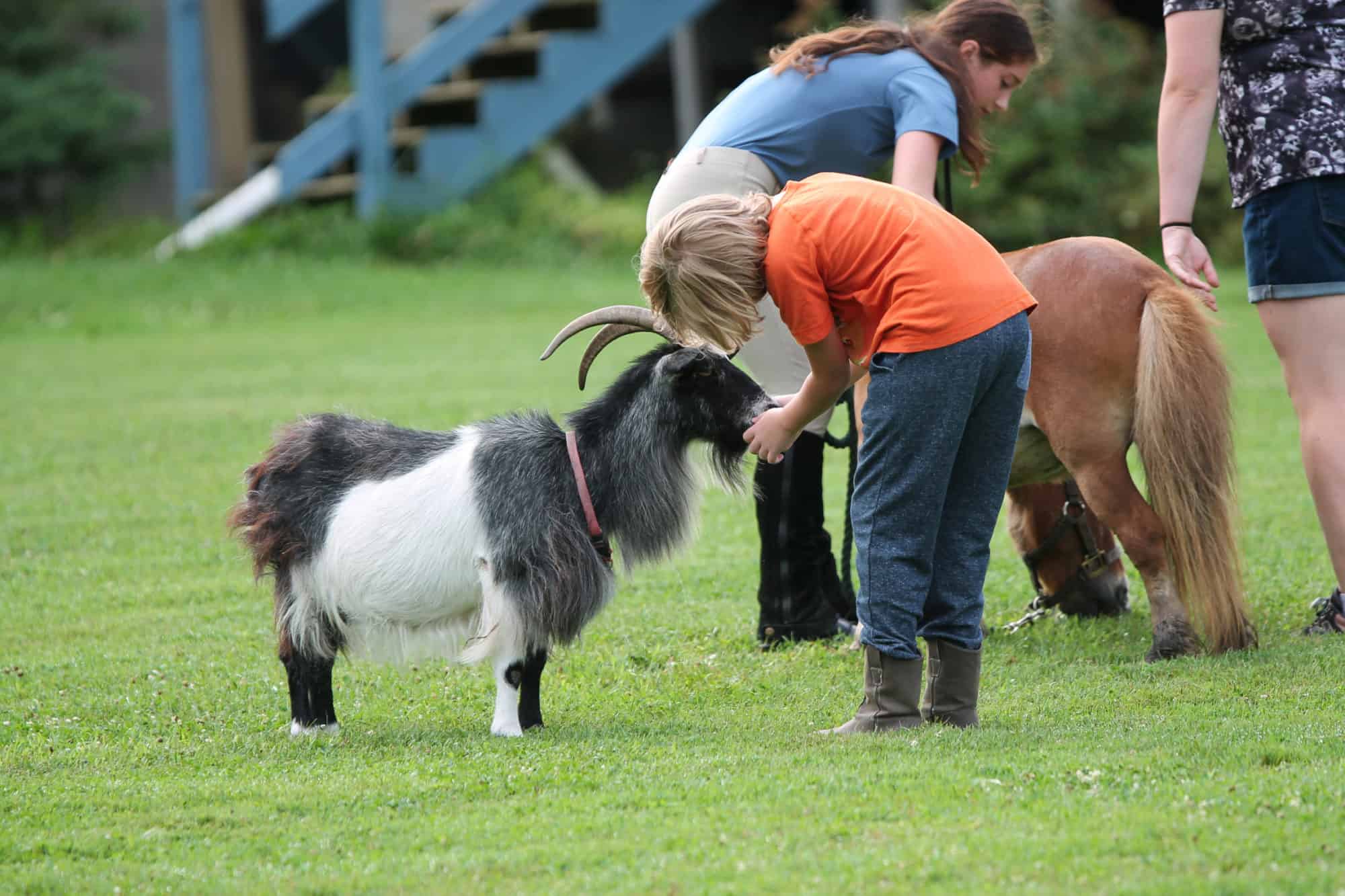 I was right. First reactions were not too favorable, but when I promised that first, the fencing would be adequate to hold in any thing we acquired, and second, they would all go back to their homes at the end of the season (just a borrow for the summer camp), both Chris and Stella warmed to the idea. Secretly, I think Chris never believed that I would get the fence done, so she thought she was safe. Please note at this time…..and before you read on any further, the initial idea was that they would stay JUST for the summer. In fact, that was the only way the deal went through.
Sure enough, I was working on the fence during orientation week before camp last summer, but I got it done during that week and with the help of senior unit during the first week of camp. Chris, who had warmed considerably to the idea had done her part too and managed to borrow a sheep and a pygmy goat for the project. The surprise addition came as a fluke from sister-in-law Nan, who through her connects discovered a woman that was wanting to get rid of a miniature horse. By the second week of camp, we had quite a menagerie to add to the new program.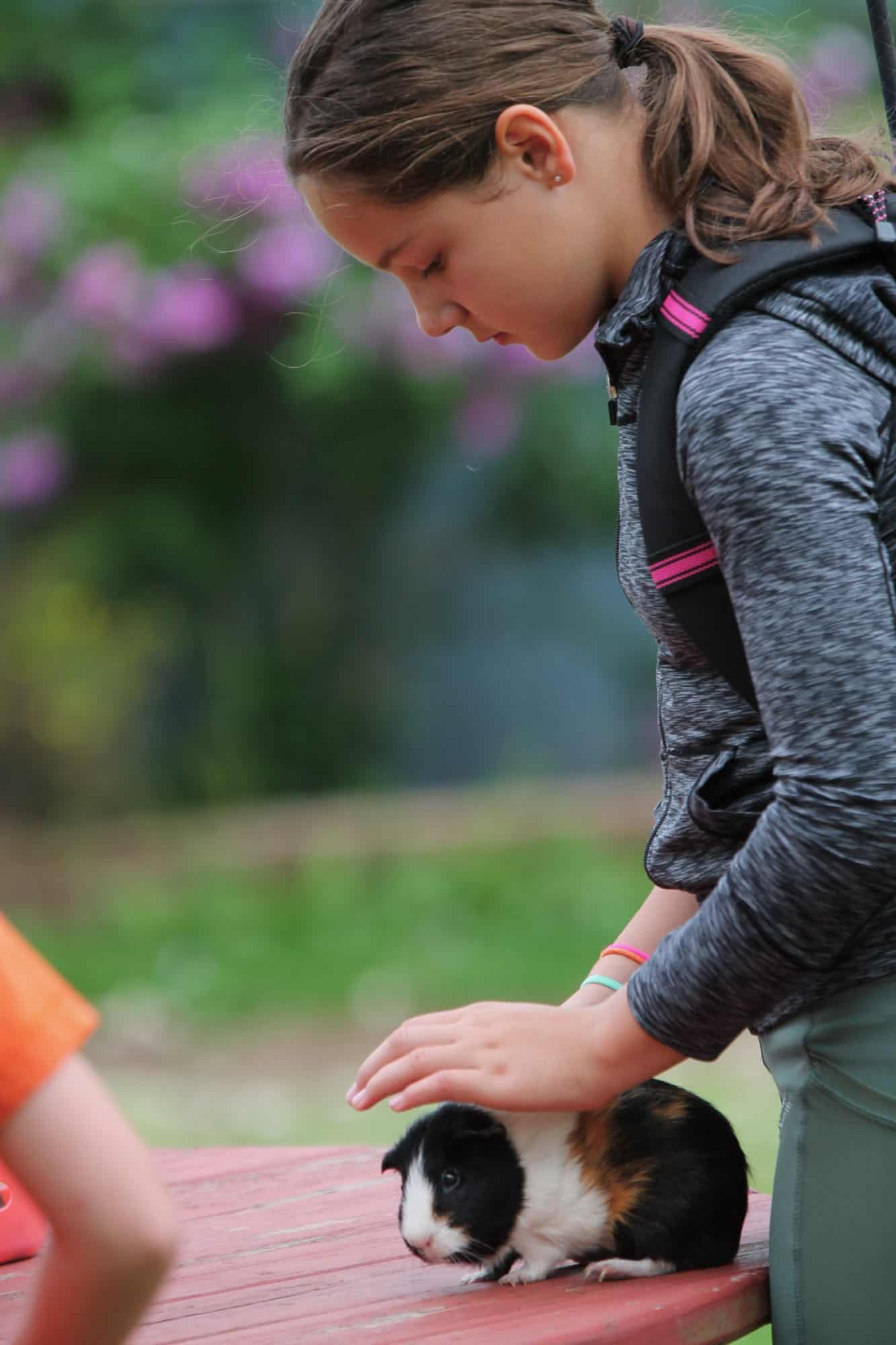 Though a couple of rocky first weeks (and plenty of glares from Chris) as Willow, the wild pygmy (no wonder they were willing to give her up up for the summer) found every hold in my fence, the new small animal program was a huge success. Camp counselor (and niece Allison) has named them "The Funnies" and the name has stuck, as when you first see them you can't help but laugh. The sheep went back to his home after the summer, but Aquilla the miniature horse, and Willow the pygmy goat have become tolerant friends (they share a box stall at night) and permanent fixtures in the Cedar Lodge equine(ish) family. Did I mention here that though Willow was just on loan, after the first summer, we were just too attached to her and ended up buying her.
The next summer, saw the very popular addition of rabbits and guinea pigs to the "funny farm" . Of course, I didn't tell Chris until I broke the news at brunch. This time, however, Chris was all for it from the beginning. I think she secretly likes bunnies. I hear many conversations in the off season (no, these don't go home) of the appropriate foods and special treats. And then there was Lu Lu
Lu Lu
To get the whole story on Lu Lu the sheep, you will have to check out Blue, the horse's page. To give the short version, Lu Lu was living at a house where Blue lived in a near by paddock. All by herself, with no one to talk to, but Blue. It only seemed fair that I offer to take the sheep if they were looking to get rid of her. I was, after all, taking her only friend.
Except for the dogs, which I don't think Lu Lu looked on as friendly. There was something about Lu Lu's face. Or her wool. Or her Baaaaaaaaa. I don't know, but I thought she had Cedar Lodge written all over her. Lu Lu came home very shortly after Blue. She shares her new home with the other funnies, and after a much needed hair cut, she seems content and happy. Lu Lu was a huge hit with the 20 girl scouts that came for a weekend the other day, and I am sure she will be a popular candidate with everyone during the summer as well. Everyone that has met Lu Lu has loved Lu Lu. She soooooo popular, that Kali does an amazing Lu Lu imitation that just HAS to be seen to believed. Who knows what's next. Maybe a song?
So that brings us to a second miniature. As if one wasn't enough……..well, he was free and in need of a home and there was a good argument to be presented for Aquilla needing a friend. As it stands, Willow still manages to escape (and chases the dogs around) and willow needs better grass than the pasture has, so has to be left loose on the lawn as well (so much for enclosures that small animals can't get out of) and during those times, Aquilla is left alone. And so, during the winter of 2006, Aquilla got a new, though perhaps slightly unenthusiastic boyfriend. At Kali and Kendra's prompting, his new name was Banana Pancake (sorry but for some reason I keep calling him Pumkin pancake) and he has managed to fit in well with his new found friends. All four still share a stall and now have a new barn in their little pasture area, just in case it rains. What next? Who knows, but I would dare to predict.
Our Horses